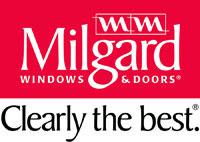 Site Human Resources Business Partner at Milgard Manufacturing, Inc.
Grand Prairie, TX
Job Description
An exciting Site Human Resources Business Partner Job is available in Dallas, Texas with Milgard Windows and Doors. Strong candidates will have a minimum of five years of broad Human Resources experience, preferably in a manufacturing setting. This should include hourly recruitment and retention, employee relations, safety management, talent assessment and development and partnering with other location leaders. You will supervisor an HR Representative responsible for payroll administration and hourly candidate screening. Milgard Windows & Doors is the leading manufacturer of windows and doors in the Western United States with operations in Washington, Oregon, California, Colorado, and Texas.  Milgard was recently acquired by MI Windows, which creates additional opportunities for growth and synergies between these two industry leaders.
Site Human Resources Business Partner job responsibilities include:
Conduct training for supervisors and managers on wide variety of topics to help increase their leadership effectiveness
Manage the recruitment of hourly candidates for variety of positions in multiple functions, participate in interview and selection process of salaried candidates and manage the onboarding process
Provide support to the location's Safety program including managing Workers Compensation
Oversee payroll functions to ensure accuracy and on time submission
Investigate employee complaints and assist and support supervisors and managers with addressing performance and misconduct issues 
Developing leadership capabilities throughout the organization to support the achievement of internal talent metrics
Contribute to efficient staffing and onboarding of the location to reduce overtime, achieve high level of operational efficiency and employee retention
Qualifications:
You must have a minimum of five years of HR generalist experience, preferably with exposure to Safety management in a manufacturing operation
Must have a strong results orientation while being collaborative and customer focused in your approach
Four-year degree, preferably in HR, business or related discipline. Broad knowledge of employment law (FLSA, FMLA, ADA, EEOC, NLRA, state specific regulations, etc.)
Three plus years demonstrating past success in recruiting, talent assessment and development
SPHR or PHR preferred.
Spanish fluency preferred
Milgard is growing with a track record of strong financial performance, which creates opportunities for team members.  This role is a great opportunity to learn our organization and show what you can do to build a great team and organization. We have a robust total rewards offering including:
Performance Bonus Incentive – your efforts are rewarded!
Vacation and Paid Personal Time
Medical/Dental/Vision – Milgard picks up the majority cost of these important benefits!
401k Savings Plan
Tuition assistance – continue your education; we will help!
Career growth opportunities – take on more responsibility and grow!
If you are interested in this Site Human Resources Business Partner job in Dallas, Texas please Apply Now. To learn more about Milgard's products, services, and culture visit our website at We have built or success on our foundational philosophy of Respect, Service, and Excellence. Milgard Windows & Doors is a great place to grow your career https://milgard.jobs.net/ as we continue to build an even greater organization!
Shift
Full or Part Time
Full time
Milgard (the "Company") is an equal opportunity employer and we want to have the best available persons in every job. The Company makes employment decisions only based on merit. It is the Company's policy to prohibit discrimination in any employment opportunity (including but not limited to recruitment, employment, promotion, salary increases, benefits, termination and all other terms and conditions of employment) based on race, color, sex, sexual orientation, gender, gender identity, gender expression, genetic information, pregnancy, religious creed, national origin, ancestry, age, physical/mental disability, medical condition, marital/domestic partner status, military and veteran status, height, weight or any other such characteristic protected by federal, state or local law. The Company is committed to complying with all applicable laws providing equal employment opportunities. This commitment applies to all persons involved in the operations of the Company regardless of where the employee is located and prohibits unlawful discrimination by any employee of the Company.
Milgard is an E-Verify employer. E-Verify is an Internet based system operated by the Department of Homeland Security (DHS) in partnership with the Social Security Administration (SSA) that allows participating employers to electronically verify the employment eligibility of their newly hired employees in the United States. Please click on the following links for more information.
E-Verify Participation Poster: English & Spanish
E-verify Right to Work Poster: English, Spanish
No visa sponsorship is available for this position, unless specified within the job description.
#CB, #MONS-MILGD