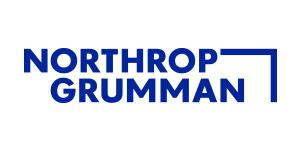 Site Manager - New Town, ND at Northrop Grumman Corporation
New Town, ND
Job Description
Manufacturing and Production
Climb to new heights on your journey when you start DefiningPossible with Northrop Grumman. Enjoy a purposeful career in aeronautics thatis crucial to the way we connect and protect our world across land, sea, andair. Bring your experience and take advantage of this opportunity to discoverhow you can start to push past possible and achieve your goals today. Enjoy adiverse, collaborative environment with professionals across the nation readyto help launch your career.
NorthropGrumman'sAeronautics Systems sector has an opening for a GeneralManufacturing Manager 3 to join our team of qualified, diverse individuals asthe Site Manager. This position will be located in New Town, North Dakota.
The New Town Site Manager is responsible for overall execution andperformance of people, products, and processes at the New Town, North DakotaManufacturing Site. This position will report to the Director, InternalSuppliers/Remote Sites.
Responsibilities include, but are not limited to:
Setting expectations and holding leaders and employees accountable
Will be responsible for driving a positive culture and upholding the Northrop Grumman values and leadership characteristics

Direct and indirect cost and schedule performance
Unquestionable quality, safety, factory accountability, processcompliance, staffing, direct labor rate management and personnel development.
Direct oversight of the manufacturing team, the Site Manager isalso responsible for providing leadership and oversight of the site's supportpersonnel (engineering, quality, goods movement, security, and facilities).
Implement strategies that maximize leader, team and individualperformance and establishes an engaged workforce culture.
Host and interface with customers, program management, local andfederal officials.
Leading affordability initiatives focused on reducing the unitcost of the products being produced by the site.
Responsible for the safety and well-being of all our employees atthe New Town, ND site.
Direct oversight of all of the employees working in themanufacturing facility.
As a leader, you always act with integrity, and the highestethical standards characterize everything you do. You enable your team toachieve predictable and balanced results, while satisfying the needs ofinternal and external partners. You treat all people with respect, and youmodel personal growth and continuous development. You know how to build aninclusive environment that attracts, retains, and inspires a diverse andengaged team. You develop trusted and valued customer relationships andcommunicate effectively, so that people throughout the organization feelengaged and connected to their work. You deliver excellence, strive forcontinuous improvement and respond vigorously to change.
To learn more about our hiring process for manager positions,please view our "Selecting the Best Qualified Managers" video: