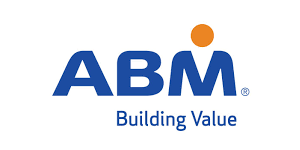 Site Manager at ABM Industries
Staten Island, NY 10314
ABM (NYSE: ABM) is a leading provider of facility solutions with revenues of approximately $6.4 billion and over 130,000 employees in 300+ offices deployed throughout the United States and various international locations. ABM's comprehensive capabilities include electrical & lighting, energy solutions, facilities engineering, HVAC & mechanical, janitorial, landscape & turf, mission critical solutions and parking, provided through stand-alone or integrated solutions. Founded in 1909, ABM provides custom facility solutions in urban, suburban and rural areas to properties of all sizes — from schools and commercial buildings to hospitals, data centers, manufacturing plants and airports.
Job Title
Site Manager
Education
Bachelor's Degree
Career Level
Manager
Category
Operations, Project Management
Job Type/ FLSA Status
Salaried Exempt
Travel Required
None
Shift Type
N/A
Job Description
Job Description 
The Site Manager will assume ownership for all contracted services for a high-profile Fortune 500 Company and will be expected to deliver an exceptional customer experience. This position will be responsible to lead people, processes and programs to drive operational excellence in a complex work environment up to or over 1 million square feet in size. The Site Manager may be required to work outside of normal business hours. We are looking for someone who adapts quickly to change and is able to provide win-win solutions for both the client and ABM. A critical thinker who uses good judgement to solve problems and one who can effectively communicate with the client and their team. Bilingual is preferred (English/Spanish). 
Key Responsibilities 
•    Establishes and maintains exceptional client relationships and rapport
•    Responsible for financial budget, labor planning and cost controls
•    Cultivates a strong safety culture to provide a safe work environment
•    Effectively leads and provides direct supervision to the onsite team across multiple shifts
•    Plans, organizes, and communicates daily operational priorities and client requests
•    Sets employee expectations, provides training and feedback, and routinely inspects the facility
•    Collaborates and coordinates with shift leads to ensure execution of services 
•    Manages supply, chemical and equipment usage which includes proper training  
•    Uses data to proactively seek out operational improvements to optimize the operation 
•    Gathers and maintains required administrative tasks for daily, weekly or monthly reporting
•    Drives performance management in the areas of, but not limited to (hiring, expectation setting, performance reviews, terminations, and uses disciplinary action when necessary)
•    Looks for opportunities to increase revenue by providing additional or periodic services
•    Perform other duties as assigned
Minimum Requirements
Experience Required
•    Bachelor's degree preferred or equivalent military experience
•    3-5 years of management experience 
•    Experience in facility services or building management 
•    Experience in warehouse, distribution center or manufacturing environment is a plus
•    Excellent organizational skills and attention to detail
•    Solid business acumen and basic accounting principles 
•    Proficient in Microsoft Office
•    Must have working knowledge of OSHA safety standards and regulations 
•    Able to pass ABM's background check process and have a valid State issued driver's license
•    Previous custodial experience desired 
Physical Demands
•    Must be able to lift at least 50 lbs., navigate around tight spaces, walk or stand for a period of 8-10 hours per day in an environment with variable noise levels, lighting conditions and temperature variations
Location
Staten Island, NY 10314 US (Primary)

ABM is an EOE (M/F/Vet/Disability/Gender Identity/Sexual Orientation)
California Consumers Notice http://www.abm.com/californiaprivacy