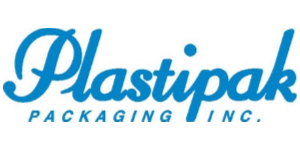 Site Manager at Plastipak
East Longmeadow, MA
Plastipak Packaging is a global industry leader in the design and manufacturing of plastic rigid containers of the highest quality. Our list of customers include some of the worlds most recognized and respected brands such as Procter & Gamble, Kraft Foods and Pepsi, just to name a few. Plastipak is fully invested in our associates providing hands-on training opportunities, unlimited access to industry innovations and motivation for career development. Our commitment to our employees is demonstrated in numerous awards for innovation, environmental sustainability, and corporate citizenship. We pride ourselves on an environment where our associates have the freedom and encouragement to reach beyond the ordinary, with unlimited possibilities.
In order to process your job application, Plastipak collects and stores the personal information that you submit via this website. Please refer to Plastipak's Privacy Policy to understand how Plastipak uses and protects the information that you provide. 
Plastipak is an equal opportunity employer.
Position Description:
The Plant Manager is responsible for directing production, distribution, and marketing operations for a particular site or assigned territory of industrial organization by performing the following duties personally or through subordinate supervisors.
Responsibilities:
Coordinates production, distribution, warehousing, and sales in accordance with policies, principles, and procedures established by the Industrial Organization Manager.
Confers with customers and representatives of associated industries to evaluate and promote improved and expanded services in area.
Develops plans for efficient use of materials, machines, and associates.
Oversees all facets of production.
Leads and directs department managers.
Responds to the needs of the corporate office.
Manages production costs and product quality, and modifies production and inventory control programs to maintain and enhance profitable operation of division.
Reviews operations of competing organizations and plans and directs the sales program to develop new markets.
Responsible for leading the site in implementing a Safety First culture.
Directs preparation of accounting records. Recommends budgets to management.
Manages multiple business unit managers, who supervise over associates in the conversion, accounting, human resources, shipping, receiving, warehouse, scheduler, quality, information systems, materials, purchasing, and maintenance areas.
Responsible for the overall direction, coordination, and evaluation of these units
Carries out supervisory responsibilities in accordance with the organization's policies and applicable laws
Responsibilities include interviewing, hiring, and training associates, planning, assigning, and directing work, appraising performance, rewarding and disciplining associates, and addressing complaints and resolving problems.
Assists with special projects and other duties as assigned.
Responsible for reporting food safety issues to personnel with authority to initiate action.
Qualifications:
Bachelor's Degree from a four-year college or university and/or one to two years related experience and/or training or equivalent combination of education and experience is preferred.
Ability to read, analyze, and interpret common scientific and technical journals, financial reports, and legal documents.
Ability to respond to common inquiries or complaints from customers, regulatory agencies, or members of the business community.
Ability to write speeches and articles for publication that conform to prescribed style and format.
Ability to effectively present information to top management, public groups, and/or boards of directors.
Ability to work with mathematical concepts, such as probability, statistical inference, and fundamentals of plane and solid geometry and trigonometry.
Why should you apply?
You may be eligible for:
Medical, dental and vision insurance
Telemedicine
Company paid life insurance and disability
Paid vacation and holidays
401(k) and profit sharing plan with company match
Dependent Care Flexible Spending Account
Pet Insurance
Referral bonus program