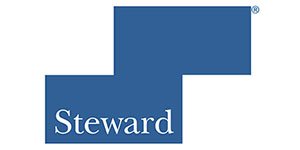 Site Medical Director of General Pathology Opening in Orlando at SJMC Physician Services
Sanford, FL
Central Florida Regional Hospital seeks a site Medical Director of Pathology to join our prestigious group at Forward Pathology Solutions. This is a hospital-based, employed position that offers excellent compensation and a great working environment.

General bread & butter Pathology. Must be ACPC-certified and have a minimum of 3-5 years of experience. Ideal candidate is someone that is comfortable being solo in practice but part of a larger group. Must be a leader, team player, problem solver, and forward thinker.

For more information, contact Amy Moran at Amy.Moran2@HCAHealthcare.com or 850-523-2142.

We are a 226-bed, acute care facility located on the shores of scenic Lake Monroe in Sanford, Florida. Our staff and physicians have provided quality care to the local and surrounding community with responsive, professional healthcare since 1982.

The facility is the most comprehensive healthcare facility serving West Volusia and Seminole counties. Our commitment has produced health services that range from expert inpatient and outpatient treatment to wellness programs.


We are situated on the shores of beautiful Lake Monroe. Sanford is a rapidly growing waterfront community with a hometown atmosphere that sets it apart from other Central Florida cities. Through it's close proximity to Orlando and excellent intermodal facilities, Sanford is clearly recognized as a significant gateway to the Orlando Metropolitan Area, one of the fastest growing metropolitan areas in the world. Sanford is definitely a community with a sense of purpose and a real identity, with leadership committed to economic growth and revitalization concurrent to the harmonious preservation of our natural and historic resources.