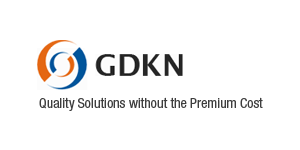 SKILLED ELECTRICAL JOURNEYMAN at GDKN Corporation
Bethlehem, PA 18015
                                SKILLED ELECTRICAL JOURNEYMAN

* License not required but MUST have OSHA10 
***WE NEED SKILLED ELECTRICAL JOURNEYMAN*** 
* Performs the electrical installation or revision of conveyors and associated systems at customer sites. 
* Uses electrical hand tools, power tools, man lifts, fork lifts, and electrical test equipment. 
* Skilled in running conduit, mounting devices, pulling wire, and device termination. 
* Works under the general supervision of a Lead or a Supervisor. 
Position Responsibilities: 
Works under general supervision on duties and tasks in a journeyman capacity. 
Performs mechanical and electrical functions related to conveyor installation relying on prior experience or under the direction or a Lead or Supervisor. 
Shall have advanced conduit bending skills, including knowledge if formulas =, and their function. Shall have wire pulling skills, from pull sheet final tailing out of wires. Shall be able to mount devices from layout drawing, 
Shall supply and be able to use own electrical hand tools, wrenches, socket tests, tape measure, screwdrivers, meters, etc. Large tools will be supplied to use, but it is expected that they will be used in a manner that will leave them in the condition they were in when returned. 
Should possess basic electrical troubleshooting skills. 
General knowledge of electrical theory and NEC required. 
Shall perform housekeeping and general clean up duties. 
Minimum Required Electricians Tools 
- Channel Lock 420, 430 and 440 size 
- Wire strippers 
- #2 Phillips screwdriver 
- Standard screwdriver 
- side cutters 
- Diagonal cutters 
- Crimpers 
- PPE (hard hat, glasses, hard toe boots, ets) 
- EMT conduit reamer 
- Tape measure 
- Magnetic torpedo level (non plastic) 
- Standard wrenches 1/4 - 9/16 
- Standard nut drivers 1/4 - 9/16 
- Allen wrenches 
- Flash light 
- Tool bag 
- Marking pencils 
- Pocket knife