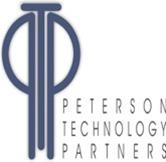 SOC Analyst Level 3 at Peterson Technology Partners
Charlotte, NC 28202
Location: Charlotte Railyard 
Work Schedule: 7-4 or 9-6 CST, 
 
Job Summary 
 The individual in this role will work as a tier III analyst in the cyber security operations team and be responsible for carrying out 24x7 on-site security monitoring operations. The Security Analyst (Level 3) will perform responsibilities associated with investigating Incidents escalated from Tier I and II incident responders for Security Operations Center (SOC), conducting technical investigations for security incidents, providing process improvements, and driving implementation of new capabilities.He/she will serve as a technical escalation resource for other SOC Analysts and provide mentoring for skill development. The individual will partner with Security Engineers to implement and improve technology and process to enhance SOC monitoring, investigation, and response. 


Key Responsibilities 
• Conduct multi-step breach and investigative analysis to trace the dynamic activities associated with advanced threats 
• Perform investigation and escalation for complex or high severity security threats or incidents 
• Serve as an escalation resource and mentor for other analysts 
• Work with SIEM Engineering and other security partners developing and refining correlation rules 
• Work on complex tasks assigned by leadership, which may involve coordination of effort among Level 1/2/3 analysts 
• Coordinate evidence/data gathering and documentation and review Security Incident reports 
• Assist in defining and driving strategic initiatives 
• Create and develop SOC processes and procedures working with Level 3, Level 2 and Level 1 Analysts 
• Provide recommendations for improvements to Security Policy, Procedures, and Architecture based on operational insights 
• Define and assist in creation of operational and executive reports 
• Define tool requirements to improve SOC capabilities 

Job Qualifications The ideal candidate will possess: 
7+ years of technical experience in Information Security, System Administration, or Network Engineering with at least 5 - 7 years of experience in Information Security
Extensive experience in Incident Response, Incident Handling and Security Operations
Advanced knowledge and expertise of using SIEM technologies for event investigation
Basic understanding of incident handling/incident response techniques within a cloud-based environment such as Google Cloud, Azure or AWS
Security Certifications Preferred (including but not limited to the following certifications):
Certified Incident Handler (GCIH)
Certified Intrusion Analyst (GCIA)
Certified Penetration Tester (GPEN)
Certified Ethical Hacker (CEH)
Certified Expert Penetration Tester (CEPT)
Certified Information Systems Security Professional (CISSP)
Networking Certifications (CCNA, etc.)
Platform Certifications (Microsoft, Linux, Solaris, etc.) 
Preferred Competencies 


Advanced event analysis leveraging SIEM tools
Advanced incident investigation and response skill set
Advanced log parsing and analysis skill set
Advanced knowledge of networking fundamentals (TCP/IP, network layers, Ethernet, ARP, etc)
Advanced knowledge of current threat landscape (threat actors, APT, cyber-crime, etc) Advanced knowledge of malware operation and indicators
Advanced knowledge of penetration techniques
Moderate to Advanced knowledge of DDoS mitigation techniques
Moderate to Advanced knowledge or IDS/IPS systems
Moderate to Advanced knowledge of Windows and Unix or Linux
Moderate knowledge of Firewall and Proxy technology
Moderate knowledge of Data Loss Prevention monitoring
Moderate knowledge and experience with Cloud technologies (Amazon, Azure, Google Cloud) Moderate experience with scripting
Moderate knowledge of forensic techniques
Moderate protocol analysis experience (Wireshark, Gigastor, Netwitness, etc.)
Moderate knowledge of audit requirements (PCI, HIPPA, SOX, etc.)
About the Company:
Peterson Technology Partners (PTP) has been Chicago's premier I.T. staffing, consulting, and recruiting firm for over 20+ years. Named after Chicago's historic Peterson Avenue, PTP has built its reputation by developing lasting relationships, leading digital transformation, and inspiring technical innovation throughout Chicagoland. Now based in Park Ridge, IL, PTP's 250+ employees have narrowed their focus to a single market (Chicago) and 4 core technical areas;
Application/mobile/web development and eCommerce

Data science/analytics/business intelligence/artificial intelligence

Information security/cybersecurity

ERP SAP/Oracle and project management/BA/QA
PTP exists to ensure that all of our partners (clients and candidates alike) make the best hiring and career decisions.
Connect: Web | LinkedIn | Facebook | Twitter | Instagram | YouTube
Review:Google | Glassdoor | Yelp
Apply:Dice | LinkedIn | Monster | Indeed | Glassdoor | All Openings
Peterson Technology Partners is an equal opportunity employer.
Employee Events
Employee Referral Program
Free Food and Coffee
Medical, Dental and Vision
Paid Holidays
Paid sick days
Parking
Professional Development
Vacation/paid time off