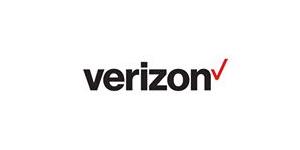 SOC Engineer at Verizon
San Jose, CA 95134
What you'll be doing...
The Network and Security Operations Center (NSOC) is a team of skilled engineers developing unique and innovative solutions to deliver sustainable network and security services to Verizon's customers. The NSOC delivers 24x7 monitored network and security services, performs real-time monitoring, fault isolation, and incident resolution for multiple complex, and global networks. Members of the NSOC learn and adapt to the latest network and security technologies, and are encouraged to strengthen the team through sharing and collaboration. Our team partners with vendors, project managers, and engineering teams to develop, maintain, and deliver robust and scalable services to our customers. NSOC engineers are empowered to work on ad hoc projects, driving the continuous process improvement cycle, developing new efficiencies, and automation improvements for the team.
Responsibilities:
Network Management Systems (NMS) administration, including system management, code upgrades, and rules development. Additional NMS responsibilities may include the design and implementation of unique monitoring and reporting solutions, leveraging SNMP and scripting languages to various degrees.

Administration and maintenance of industry leading security tools, performing system management, code upgrades, and rules development

Conduct security vulnerability assessments including, but not limited to, vulnerability scanning, compliance auditing, impact analysis, and risk assessments

Ensure security log flow from various security devices and appliances to the SIEM system

Configure advanced system views and reports within the SIEM in order to prioritize and monitor security events with the intention of analyzing and mitigating incidents before they evolve

Engage in the Incident Response Lifecycle to mitigate, circumvent, and prevent attacker objectives; including the validation and authorship of use cases and functions leveraging event data, SIEM log analysis, and network data analysis tools

Lead threat hunting activities across Windows, Linux, and network systems

Maintain a working knowledge of network and security-related technologies in support of a multi-vendor, multi-platform environment. Apply knowledge and experience to develop an understanding of complex network architectures and security dependencies.

Configure and maintain PBX telephony equipment such as Avaya, Digium, or Cisco

Diagnose and isolate problems within a meshed layer 1 transport system that uses DWDM or other multiplexing technologies; to include legacy TDM like DS1s and OC3 - OC192 circuits as well as newer systems utilizing 1G-100G Ethernet

Develop an understanding of SQL (MSSQL/MySQL) with the ability to execute basic SQL queries and commands, maintain system health, manipulate relational databases, and generate reports

In addition to normal implementations, system upgrades, and change management activities, successful engineers assist with the identification, development, and implementation of efficiency or automation projects

Gain scripting and automation experience (Python, PHP, HTML, CSS) to support internal automation and web tool development as appropriate to the advancement of the NSOC

Candidates should have or obtain their CCNA, JNCIA, CISSP, CEH, or other network/security related certifications within their first year of hire

In the first year, candidates will complete an extensive self-paced training program to build foundational knowledge required for success within the NSOC
What we're looking for...
You'll need to have:
Associate's degree or two or more years of work experience.

Three or more years of relevant work experience.
Even better if you have:
Bachelor's degree in computer science, engineering, or information technology or related discipline.

Three or more years of experience with network troubleshooting and incident response.

Professional (Tier II) to expert level (Tier III) knowledge in one or more of the following areas:

Security Information and Event Management (SIEM) systems, event collection, content development, and log data optimization

Web proxies, content filters, or e-mail protection devices

Firewalls (e.g. Cisco, Juniper, Palo Alto)

Vulnerability and compliance scanners

Network traffic flow devices (e.g. Gigamon, Netoptics)

Network technologies such as SONET, TDM, DWDM, TCP/IP, routing, and switching

Systems knowledge of Linux, Windows, and virtualization (Hyper-V/ESXi)

Strong verbal and written communication skills are needed to relay clear coordination and troubleshooting information across multiple shifts and work centers

Willingness to work shift work as needed.

Eligibility to pass an extensive background investigation as a condition of employment.
22CyberOPS
When you join Verizon...
You'll have the power to go beyond – doing the work that's transforming how people, businesses and things connect with each other. Not only do we provide the fastest and most reliable network for our customers, but we were first to 5G - a quantum leap in connectivity. Our connected solutions are making communities stronger and enabling energy efficiency. Here, you'll have the ability to make an impact and create positive change. Whether you think in code, words, pictures or numbers, join our team of the best and brightest. We offer great pay, amazing benefits and opportunity to learn and grow in every role. Together we'll go far.
Equal Employment Opportunity
We're proud to be an equal opportunity employer- and celebrate our employees' differences,including race, color, religion, sex, sexual orientation, gender identity, national origin, age, disability, and Veteran status. Different makes us better.
"213b0faa-14cd-4257-b503-55ab888ac6d8
213b0faa-14cd-4257-b503-55ab888ac6d8
213b0faa-14cd-4257-b503-55ab888ac6d8
213b0faa-14cd-4257-b503-55ab888ac6d8
213b0faa-14cd-4257-b503-55ab888ac6d8
213b0faa-14cd-4257-b503-55ab888ac6d8
213b0faa-14cd-4257-b503-55ab888ac6d8
213b0faa-14cd-4257-b503-55ab888ac6d8
213b0faa-14cd-4257-b503-55ab888ac6d8
213b0faa-14cd-4257-b503-55ab888ac6d8"