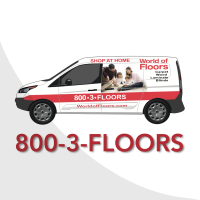 Social Media Specialist at World of Floors
SHELBY TOWNSHIP, MI 48315
Summary:  Under the direction of the Director of Marketing, the Social Media/Digital Marketing Specialist is responsible for social media, digital marketing, and lead generation for both retail flooring brands (World of Floors/Whole Floors). It includes, but is not limited to; online customer engagement strategy, writing, copy-editing, producing and posting digital content in alignment with brand tone and voice on Twitter, Facebook, LinkedIn, Pinterest, Instagram, and other platforms as designated. Responsibilities also include working with the marketing department to develop a unified content strategy which encompasses website materials, app content, and store-level customer communications. The Specialist will also be responsible for the development and management of the company's digital marketing assets and efforts. 


Job Duties/Responsibilities
Content Creation: Will use social media skill-set and web writing skills to create and oversee social media content, as well as implementing and managing the social media strategy with the objective of positioning WOF/WF as an industry leader.
Social Media: Develop platform specific content and posting cadence for all designated social media outlets.  Grow the follower base consistent with goals and objectives set in conjunction with Marketing.  Designate appropriate, industry-accepted KPI's and ROI expectations and produce regular progress reporting to management. Make recommendations for paid marketing as appropriate.  Determine influencer strategy and other methods to build online awareness and engagement.
Digital Marketing: Design, develop, and maintain the company's website strategy consistent with brand awareness and online reputation objectives. Must possess a strong understanding of SEO/SEM and web traffic metrics. Ability to drive inbound traffic, generate leads, purchase conversion, and ongoing "stickiness" a must.
Additional Projects: Additional responsibilities as determined by management as needed.
Job Qualifications
Bachelor's degree in Journalism, English, Communications, or related field.
2 years of social media experience within a retail marketing environment.
Demonstrated experience implementing a company social media presence from scratch.
Skills
Strong writing, grammar, and communication skills.
Social media savvy.
Ability to work collaboratively and meet deadlines while displaying a high sense of urgency and detail orientation.
Ability to think creatively and problem solve.
Capability to be productive with light supervision.
Multi-tasking expertise with understanding of how to prioritize for company results.
"Student-of-the-industry" mindset.
Well organized and efficient.
Experience using content management systems.
Strong computer skills including Microsoft Office programs, Adobe Creative Suite, and marketing automation.