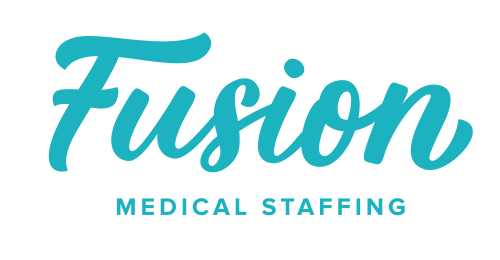 Social Media Strategist at Fusion Medical Staffing
Omaha, NE
Description
Social Media Strategist
Classification:
Non-Exempt
Reports to:
Digital Marketing Manager
JOB DESCRIPTION
Social Media Strategist will be responsible to help grow our followers, engage and retain them, and help convert them into leads, customers, and active fans and promoters of our company. You will work closely with the marketing team to strategize, create, and execute compelling social campaigns and content. As well as focus on the Fusion voice on all platforms while utilizing social listening techniques and be active in social community groups. You should have a knowledge of best practices and trends in social media marketing, enjoy being creative and active on social media, and understand how to both build and convert a digital audience. A knowledge of some SEO best practices are also helpful but not a requirement as it is correlated to item's we do in the social marketing and SEO space.
General Summary: Fusion Medical Staffing works to provide top healthcare professional talent to our clients nationwide. Our thriving culture, both internally and externally, allows us to focus on our core values and improve the lives of those we touch. Fusion Medical Staffing is an equal opportunity employer.
Essential Functions:
Actively engage with and monitor the company's social media profiles and presence, including Facebook, Twitter, LinkedIn, Instagram, Pinterest, and potentially additional channels 24/7
Communicate with followers, respond to queries in a timely manner and direct leads to sales
Utilize listening tools to track relevant conversations and contribute information/resources
Monitor and engage in relevant social discussions about our company, competitors, and/or industry, both from existing leads and customers as well as from brand new audiences
Run regular social promotions and campaigns that align with our lead generation strategy and track their success
Work alongside other marketing team to help distribute and promote content that educates and entertains our audience
Drive consistent, relevant traffic and leads from our social network presence
Explore new ways to engage and new social networks to reach our target audience
Develop and coordinate influencer marketing strategy
Competencies:
Passion for social media and proficiency with major social media platforms and management tools
Exceptional time management skills with ability to multi-task
Excellent social listening skills
Ability to understand historical, current, and future trends in the digital content and social media space
Strong knowledge of Facebook advertising platform, required
Experience advertising on all other social platforms
Strong copy writing and copy editing skills
Excellent oral and verbal communication skills
Work Environment:
This job operates in an office environment and routinely uses standard office equipment.
Physical Demands:
The physical demands described here are representative of those that must be met by an employee to successfully perform the essential functions of this job.
Employee is regularly required to talk or hear
Is frequently required to sit; stand; walk; use hands to fingers, handle or feel;
Position Type/Expected hours worked:
This is a full-time position, and hours of work and days are Monday through Friday, in between the hours of 8:00am and 5:00pm flexible start/end times). Regular attendance is required
Required Education and Experience:
1. Bachelor's degree in marketing, communications, or related field
2. Two years of social media management
3. Direct experience using social media management tools (Falcon, Hootsuite, etc.)
4. Experience using social media management tools (Falcon, Hootsuite, etc.)
Other Duties:
This job description is not a comprehensive list of all activities, duties or responsibilities that are required of the employee for this job and is subject to change at any time with or without notice.
401K
Employee Referral Program
Flexible Spending Accounts
Medical, Dental and Vision
Vacation/paid time off