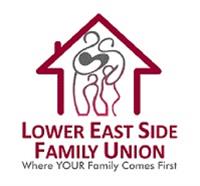 Social Work Supervisor at Lower East Side Family Union
New York City, NY 10009
Lower East Side Family Union, A non-profit organization established in 1974 to strengthen, preserve and empower
families seeks qualified professionals to assist in its efforts of enhancing the quality of family life through the delivery
of culturally linguistic and responsive services. Our team is committed to nurturing a work environment where our
people thrive and work together to achieve our mission.
Social Work Supervisor (Full-Time)
Reporting to our Program Director successful candidates will build and lead strong teams that provides and coordinates
excellent quality care and preventive services to prevent foster care placement. Ensures that Case Planners are
assessing the families' needs and strengths, provides meaningful assistance, and are in accordance with City, State
and Federal Regulations. Ensures compliance, the safety of children, and provides supervision to Case Planners.
Participates in internal and external meetings, trainings and conferences.
Essential Duties and Responsibilities:
• Receives referrals for General Preventive program and ensures program eligibility.
• Monitors initial engagement phase to ensure timely receipt of case acceptance and retrieval of required
(e.g., birth certificates, DSS 2921) documents.
• Reviews initial Psychosocial and Domestic Violence Screens to assist or direct Case Planners with service
plans.
• Conducts supervision to ensure that Case Planners are providing ongoing and consistent safety and risk
assessments.
• Ensures that FTC participants (client, CP, etc.) follow-up/through with FTC Agreement.
• Ensures timely reviews and approval of FASP for submittal to ACS or PD (ADVPO cases only).
• Ensures overall supervision of Team and completion of administrative documentation to include but not
limited to bi-weekly time sheets and annual performance evaluations.
• Participates in Critical Case Conferences to provide assessment and intervention methods and note
anticipated case transfers/closings.
Qualifications:
A commitment to the mission and programs of LESFU
Master's Degree in Social Work (MSW/LMSW/LCSW) or related field
Must possess some knowledge of child welfare and of ACS
Outstanding interpersonal and communications skills, both oral and written
Passionate and demonstrated commitment for working with children and families in underserved communities
Demonstrated ability to manage deadlines and to make decisions
Ability to use MS Word, spreadsheets, and familiarity with PROMIS and CONNECTIONS
Preferred* Some knowledge and experience with mental health and substance abuse
Preferred* Bilingual (Spanish/English or Mandarin/English)
If you're interested in a competitive salary and benefits package send resume with cover letter and salary
requirements to:

Aphillips@lesfu.org

Please indicate "SW Supervisor" in the subject line of your email.
59,129 - 83,270 /year
Medical / Clinical Social Worker
What is this?