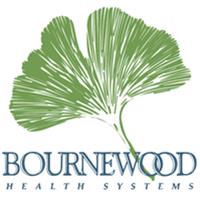 Social Workers at Bournewood Health Systems
Newton, MA 02467
Social Workers - Inpatient  Services
Description: Provides direct clinical service to assigned in-patients, inclusive of individual and family treatment interventions, case management, discharge planning and care consultation. Responsible for psychosocial assessments for each patient. Attends all treatment teams and consults on an as-needed basis with other team members around issues of incumbent's expertise, including case management and discharge planning.  Provides direct clinical service to assigned in-patient programs.
​
Incumbent performs duties in accordance with corporate, organization and department policies and procedures while adhering to the overall mission of Bournewood Health Systems.
​
Bournewood Health Systems is dedicated to providing quality, evidence-based and person-centered treatment for people with mental health and substance use conditions in a safe and respectful environment in partnership with the individuals and families we serve, focusing on support, hope and recovery.
​
Bournewood is committed to a philosophy and an environment of care in which we treat people with dignity, respect and mutuality; protect their rights; provide the best care possible; support them in returning to their natural communities; and include patients and families as partners in their treatment. Our philosophy stands for providing a safe and therapeutic environment for patients, families and staff in which restraint and seclusion are prevented through the use of a range of resources and tools. All Bournewood employees are educated in and support this philosophy. All candidates must be able and willing to promote the values of trauma-informed and patient-centered care.
​
Salary: Negotiable
​
Start Date: ASAP
​
​
Qualifications: Candidates must have strong organizational and interpersonal skills, and the ability to multitask. Must be Masters prepared; LCSW or LICSW is preferred.
​
Location: Brookline, MA
​
46,359.00 - 65,743.00 /year
Case Worker
What is this?