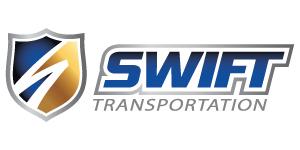 SOFTWARE APPLICATION DEVELOPER I at Swift Transportation
Phoenix, AZ
Primary Purpose and Essential Functions: Design and develop a series of programs in accordance with a defined system design; perform as a key participant in the integration, system testing, training and implementation activities.
Perform program design, coding, testing, development and documentation activities of programs of average complexity according to specifications, standards and system requirements in order to accomplish ideal business functions. Assume role of increasing responsibility in defining information system requirements and system design.
Consult with users to identify current operating procedures and to clarify program objectives; determine valuable modifications to the program and execute improvements in order to achieve exceptional system efficiency. Responsible for drafting and revising as necessary Functional Requirements Documents (FRDs) or User Stories.
Participate in integration, training and implementation activities as defined by project supervisor.
Develop and oversee strategies/implementation for backup and recovery of all systems and data.
Develop technical specifications, project plans and time requirements for average size projects or packaged software implementation under direct supervision.
Perform additional project leadership, tracking and control activities for assigned projects; report status updates accurately and assure that direct supervisor is made aware of all problems or potential problem situations in a timely and professional manner.
Refine and update technical/business skills and experience through work assignments, advanced technical/business training and attending professional/business industry conferences.
Maintain a positive work atmosphere by acting and communicating in a manner which facilitates the success of business operations in order to meet company demands and expectations.
Perform additional responsibilities as assigned by leadership.
Skills: Java Script, HTML5, CSS; Windows; Microsoft Office; human relations, knowledge of basic project management skills a plus.
Education: Associates Degree or actively pursuing education in commensurate field of study required.
Experience Required: One (1) to four (4) years programming experience or demonstrated aptitude in the applicable programming languages required.