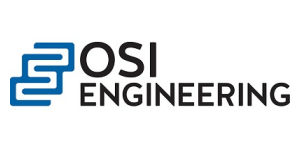 Software Architect Developer (WiFi Mesh System Products) at OSI Engineering
San Jose, CA 95134
Senior Software Architect Developer for WiFi Mesh System Products in San Jose, CA.
Responsibilities
Lead software development for next generation Orbi WiFi Mesh products.
Contribute to System and Software architecture.
Contribute to platform independent modular software stack development.
Guide and mentor junior engineers to adhere architecture, coding standards, and CIT based development.
Develop Key networking features Routing, Bridging, cloud interface, inter device protocol, and secure software components.
Code level security experience is impo
Drive timely delivery of software to the factory for all stages of production.
Collaborate with QA, Program, and Product management teams to deliver flagship features.
Required Skillsets
10+ years of experience in Networking and System software development.
Extensive experience with embedded Linux development.
Experienced in C programming
Strong Code level security experience
Experience with the design and implementation of APIs and data abstraction layers
Experience in middle-ware development and communication protocols such as REST API, MQTT etc
Proven track record in continuous integration model development.
Bachelors in Computer Science/Engineering or equivalent experience.
Desired Skillsets
Knowledge in Wi-Fi user space stack, Kernel driver interfaces
Knowledge of Linux networking stack and driver debugging experience.
Knowledge of data networking, VLAN, Routing, and bridging protocols.
Ability to see the big picture while focused on short-term objectives.
Location: San Jose, Ca (relocation assistance is available)
Type: Direct Hire
$142,250.00 - $169,391.00 /year
Software Architect
What is this?