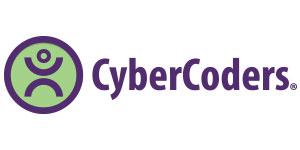 Software/Data Engineer - PHP, ETL, Node.js at CyberCoders
Deerfield Beach, FL 33442
If you are a Software Engineer with experience, please read on!


We are a company that specializes in customer acquisition and retention programs for national brands and agencies through interactive marketing and digital data campaigns. Our array of digital products and services consists of digital marketing, data appending services, customer profiling and analytics and application development.
What You Will Be Doing
The Role


This is a dynamic role where you will be creating, supporting and maintaining data driven email & ad campaign web apps, tools and operations. This role is right for you if you love identifying creative solutions to complex engineering challenges and appreciate the learning as you go while becoming an expert approach.As a member of the tech team you'll be exposed to technologies such as PHP, NodeJS, Python, PostgreSQL, SQL, Kinesis, Docker, AWS, Redshift and custom tools used to create and maintain large-scale data pipelines, data warehousing, data lakes and data driven web applications that support a flexible consumer and business intelligence ecosystem.



Primary Responsibilities:



- Manage internal company servers and tech systems

- Maintain, add features, and debug our email campaign tech, ad campaign tech and data driven web apps.

- Help with various campaign ops, including tracking, analysis and debugging

- Debug issues that arise with any campaigns across all platforms

- Improve our fraud detection systems

- Analyze server logs and identity anomalies

- Work with our data engineering team to improve tooling and build automation around data pipelines/processing
What You Need for this Position
Required Skills:


- 3-5 years experience w/ PHP, NodeJS and/or Python

- Experience in designing, deploying and administering complex data driven applications

- SQL and NoSQL

- Linux and Windows admin including networking and security

- AWS console, S3

- Problem-solving attitude

- Strong interest in automation

- Ability to multitask in a fast-paced environment



Bonuses:



- Experience with popular ETL tools
So, if you are a Software Engineer with experience, please apply today!
70,000.00 - 85,000.00 /year