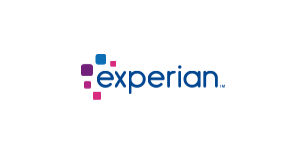 Software Developer Intern - Python/Java at Experian
San Diego, CA 92101
JOB DESCRIPTION | Software Developer Intern
The Experian Internship Program is a unique opportunity to apply your knowledge and experience in a fast-paced, innovative company. As an Experian intern, you will work on challenging assignments with a clear understanding of your contribution to our organization, all while working with the latest technology and tools. Our program includes weekly "intern-only" events including meeting executive leaders, career development workshops, and opportunities to network with your 100+ fellow interns.
Our internship program will be running from August 20 - Jan 21. This position will be located in San Diego, CA. It will start working remotely until our office is permitted to be re-open.
To be eligible, you must be pursuing a four-year degree or a graduate degree.
What you'll be doing

You will be working with other software developers and data scientists to develop new tools and processes for developing today's most complicated machine learning models.
You will use both Python, Java, as well as bash shell scripting to manipulate, analyze and create sophisticated machine learning models from small to large sizes.
You will receive regular code reviews from senior engineers and data scientists and participate in all aspects of software development cycle
Why interns are critical to our success
Interns are critical to our early career talent strategy. We think of our internship program as an extra-long interview process. We are selective, because we know we are hiring future Experian employees!
Many interns pick up projects that teams would normally need extra hands to complete. Interns play a critical role in closing the loop on long standing projects or starting something smaller with a big impact!
Our business only thrives if we're constantly innovating new and better ways of doing things. We look to interns to keep us up-to-date on industry trends and new ways of working.
What you'll need to bring to the party

Interest and enthusiasm. We are a passionate group of software engineers and data scientists and love to apply our knowledge and debate our decisions. Come willing to learn and share.
Willingness to learn. Our team is populated with a breadth of experience in software development and analytics. Bring an open-mindedness and desire to sit and learn and contribute to our day to day.
Bring a sense of humility and humor. None of us are perfect, but we're always willing to listen and learn.
More about you
Computer Science majors are preferred;
You should have a good background in developing both Python and Java code.
An understanding of object-oriented design and use of established design patterns in order to create significant software projects.
Understanding of the use of version control software such as git.
Knowledge of Java reflection and JSON parsing, and good understanding of data science and analytics is a plus.