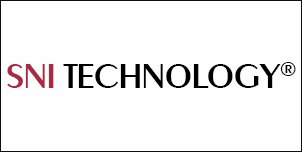 Software Developer IV - Java at SNI Technology
Jacksonville, FL
Senior Software Developer for our Information Systems department in the Jacksonville, Florida. This position will lead technical development efforts supporting a variety of Java-based technologies with a focus on Guidewire BillingCenter and Billing related Web Service integrations. In this role, you will be responsible for providing technical leadership during the development and implementation phases. This includes design and code reviews, developing code, debugging and unit testing. Technical specifications, design documents, functional designs and requirements are required. Knowledge of estimation process is required. Oversight of implementation partner responsible for production support.
Position Qualifications:
7+ years of Information Technology is required
5+ years of current Java/J2EE development experience is required
4+ years of Guidewire BillingCenter experience preferred
Guidewire PolicyCenter experience preferred but not required
Proven experience in developing enterprise level projects involving cross departmental teams
Technical leadership experience responsible for deliverables of junior developers
Strong understanding of JavaScript, JSP, Servlets, AJAX, HTML, XML, XSLT, JDBC, SQL, Spring, REST, SOAP, JMS, Eclipse, Git, Gosu, ESB, EJB, STRUTS, Web Services
Excellent verbal and written communication skills
Property and Casualty insurance industry experience is preferred
Education equivalent to a college degree in an information technology related or business administration related discipline, supplemented by insurance or computer-related courses/knowledge, or the equivalent in related work experience.
116,930 - 134,719 /year
Senior Java Developer / Engineer
What is this?