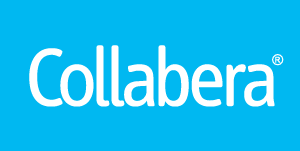 Software Developer and Programmer at Collabera
Lombard, IL
Lombard, Illinois
Skills : C#, .NET, PL/SQL, Oracle, HTML, SDLC, Software Development, C++, SQL
Description :

 

 

Job Description:
Development experience in needed language or technology (e.g. - C#, C++, HTML).

Hands on experience in designing, developing and successful deployment of large scale projects from end-to-end. Hands on experience in following the iterative and agile SDLC.

IT industry with focus on development of complex business systems.

Expert knowledge and hands-on experience in .NET framework

Expert knowledge and hands-on experience in Oracle PL/SQL including complex stored procedures.

Experience in data modeling for Relational databases.

Experience working in agile software development environment.

Experience in working with business and Operation users.

Skills: Verbal and written communication skills, problem solving skills, customer service and interpersonal skills. Basic ability to work independently and manage one

s time. Basic knowledge of

logical data modeling and physical data modeling.

Basic knowledge of computer software, such as SQL, Visual Basic, Oracle, etc.

Education/Experience: Bachelor's degree in a technical field such as computer science, computer engineering or related field required.