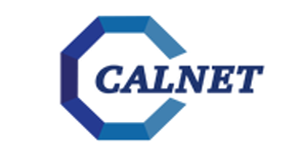 SOFTWARE DEVELOPER at Calnet
Tobyhanna, PA 18466
SOFTWARE DEVELOPER
Founded in 1989, CALNET, Inc. is a privately held company in the Technology, Intelligence Analysis, and Language Services consulting arena. Headquartered in Reston, VA and with a branch office in San Diego, CALNET employees deliver true value to our customers by employing best practices, world class technologies industry expertise in every project. CALNET is an ISO 9001, ISO 20000, ISO 27001, and CMMI-Level III certified.
We are currently searching for a talented, full-time "SOFTWARE DEVELOPER" to support the Tobyhanna Army Depot. Specific tasks may include:
Developing Web Applications using Visual Studio (2013 or newer)
Managing Development of Web Applications using Team Foundation Server (2013 or newer)
Developing reports using Sequel Server Reporting Services (SSRS).
Creating complex, custom, Web Applications in response to user requirements using the following tools and capabilities: JavaScript, HTML5, C#, CSS3, Ajax, JSON, Visual Basic
Perform Application Lifecycle Management (ALM) for legacy .NET in-house developed applications. Provide reports of short term goals and long term goals.
Provide Application Developmet Sprint Plan reports.
System Administration
Website development and maintenance
Database management
Application Support Testing and Release Management
Information Assurance Support
Provide user instruction and training as needed.
Work both independently and in a team environment,
Proficient in Cloud Technology and Cloud migration.
Be proficient in Section 508 compliance.
Be proficient in Team Foundation Server (TFS).
Be proficient in OneNote.
Be proficient in producing error free computer code in various languages.
Possess a high proficiency of verbal and written communication; communicates with engineers, technicians, management, and customers regarding technical solutions.
Qualifications:
Bachelor's Degree in Information Technology Related Field
Microsoft SharePoint 2013 Certification or Current Microsoft Industry Standard
A minimum of three (3) years of experience and expertise in SharePoint as well as in business requirements analysis and gathering.
A minimum of three (3) years of experience in content management systems, web site development and maintenance, MySQL and SQL development and support, backup and recovery operations, information assurance support, application support operation, application support testing and release management, and application support SQL design, development and maintenance.
Expertise in both SharePoint, Visual Studio and Team Foundation Server (all versions from 2013 forward), including infrastructure and web application development with flexibility to work on different projects at the same time and substitute each other as required.

Location: Tobyhanna, PA

To be considered for this opportunity, please send a word copy of your resume to helena@calnet.com.

Applicant must be a U.S Citizen

CALNET, Inc. offers a competitive salary and a generous benefits package. This package includes medical, dental, vision, life, short and long term disability insurances, a 401(k)-retirement savings plan, and generous leave time.

CALNET, Inc. is an Equal Opportunity Employer. EEO/M/F/D/V