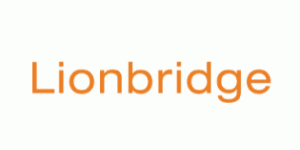 Software Development Engineer at Lionbridge
Corvallis, OR
Lionbridge enables more than 800 world-leading brands to increase international market share, speed adoption of products and effectively engage their customers in local markets worldwide. Using our innovative cloud technology platforms and our global crowd of more than 100,000 professional cloud workers, we provide translation, digital marketing, global content management and application testing solutions that ensure global brand consistency, local relevancy and technical usability across all touch points of the customer lifecycle. Based in Waltham, Mass., Lionbridge maintains solution centers in 28 countries.
Employee Sub-Group: Regular FT Salaried
Work Schedule:
Location: Corvallis , Oregon
Position Title: Software Development Engineer
Req: 22806
Location
: On-site in Corvallis, Oregon
Hours:
Monday through Friday
In addition, development of automated test framework and automated test suites to verify and validate the Big Data solution. They are also responsible for assisting with the management of the data flow, data quality, usability, performance and the integrity of the information. Using current programming language and technologies, creates a solid design, writes code, completes programming, and performs testing and debugging of applications as well as completes documentation and procedures for installation and maintenance. Interacts with users to define system requirements and/or necessary modifications to new or existing software. The SW Dev will interface with other Software Developers and Architects in implementing data solutions that enable the business to be data driven.
Skills & Qualifications:
Experience or understanding of software applications design tools and languages such as C++, C#, Java and Python.
Good analytical and problem-solving skills.
Understanding of design for software applications running on multiple platform types such as Linux or Windows.
Understanding of testing, coding, and debugging procedures in continuous integration development.
Good written and verbal communication skills.
Fluency in English.
Demonstrated working knowledge of software engineering fundamentals.
Ability to work and effectively interact with team members from other disciplines, projects, organizations, cultures and companies.
Resourceful, creative and flexible.
Bias to action.
Ability to execute on given projects consistently.
Mathematical reasoning; Competent in the interpretation of numeric data, understand and/or practice statistical principles.
Data literacy: Finding and managing data, cleansing data, appropriately address extremes, outliers, etc., manipulating data.
Ability to develop software at a tactical level, as well as the ability to communicate and implement the intended strategy of the application.
Ability to perform operations on large datasets including automated verification and validation.
Experienced with Agile software development life-cycles with its principles, practices, strategies and tactics including continuous integration.
Experience with data warehousing, dimensional modeling, Big Data solutions and ETL development is a plus.
Additional Software responsibilities are:
Develop Java libraries, Java methods and frameworks around a Spark ecosystem, MapReduce framework, HDFS, Spark, Databricks and similar tools for data transformations on large data sets.
Participate and build data acquisition and consumption strategies, ability to transform the strategies in to workable products.
Work with teams resolving operational and performance related issues.
Knowledge on shell scripting, Python and SQL.
Your qualifications include:
BS or MS degree in computer science, computer engineering, information systems or related field of study.
Strong software development skills.
Experience with open source technologies a plus.
Familiarity with Data warehousing, dimensional modeling and ETL development a plus.
Initiative and a drive to achieve desired outcomes.
A creative mind and a propensity to take calculated risks.
Excellent communication and presentation skills.