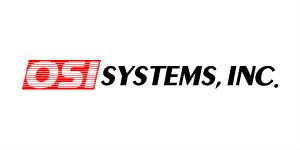 Software Engineer 2 at OSI Systems
Fort Lauderdale, FL 33336
S2 Global, an OSI Systems Company is seeking a Software Engineer 2 to work in its Ft Lauderdale, FL location.
S2 Global is the leading provider of security screening solutions and has extensive experience in program assessment, technology deployment, operation management, image analysis and maintenance services at major events, ports, land borders and air cargo facilities. Focused on Operations, Integration and Training, S2 Globals solutions ensure that customers have the advanced technologies and sophisticated techniques to significantly increase their screening capabilities.
We are looking for a Java Developer with experience in building high-performing, scalable, enterprise-grade applications. You will be part of a talented software team that works on mission-critical applications. Java developer roles and responsibilities include managing Java/Java EE application development while providing expertise in the full software development lifecycle, from concept and design to testing. Java developer responsibilities include designing, developing and delivering high-volume, low-latency applications for mission-critical systems.
Responsibilities Include:
Contribute in all phases of the development lifecycle.

Write well designed, testable, efficient code.

Ensure designs are in compliance with specifications.

Prepare and produce releases of software components.

Support continuous improvement by investigating alternatives and technologies and presenting these for architectural review.

Uphold the companys core values of Integrity, Innovation, Accountability, and Teamwork.

Demonstrate behavior consistent with the companys Code of Ethics and Conduct.

It is the responsibility of every employee to report to their manager or a member of senior management any quality problems or defects in order for corrective action to be implemented and to avoid recurrence of the problem.

Duties may be modified or assigned at any time to meet the needs of the business.

BS/MS degree in Computer Science, Engineering or a related subject.

3-5 years of proven hands-on Software Development experience.

Proven working experience in Java development.

Hands on experience in designing and developing applications using Java EE platforms.

Object Oriented analysis and design using common design patterns.

Profound insight of Java and JEE internals (Classloading, Memory Management, Transaction management etc).

Excellent knowledge of Relational Databases, SQL and ORM technologies (JPA2, Hibernate).

Experience in the Spring Framework.

Experience as a Sun Certified Java Developer.

Experience in developing web applications using at least one popular web framework (JSF, Wicket, GWT, Spring MVC).

Experience with test-driven development.

Travel up to 30%

Must be eligible to work in the US without sponsorship.
Preferred Qualifications:
Microsoft .Net C#

MVC

Entity Framework

SQL code first

JQuery Bootstrap javascript

AngularJS

User Interface design

WebAPI web services

Azure Cloud hosting administration
This position includes an education verification as part of our background check.
Equal Opportunity Employer Disability and Veteran
EEO is the Law
Poster Link: http://www1.eeoc.gov/employers/upload/eeocselfprint_poster.pdf
OSI Systems, Inc. has three operating divisions: (a) Security, providing security and inspection systems, turnkey security screening solutions and related services; (b) Healthcare, providing patient monitoring, diagnostic cardiology and anesthesia systems; and (c) Optoelectronics and Manufacturing, providing specialized electronic components and electronic manufacturing services for original equipment manufacturers with applications in the defense, aerospace, medical and industrial markets, among others.
Requisition #: 16366
External Company URL: www.osi-systems.com
Street: 1800 Eller Drive Suite 400