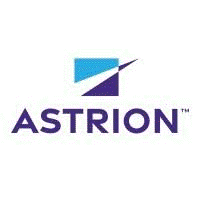 Software Engineer at Oasis Systems Inc
Boston, MA
Successful candidate will provide EPASS Advisory and Assistance Services to the Battle Management Directorate (AFLCMC/HB) at the AF Life-Cycle Management Center (previously the Electronic Systems Center).  This position will be located in Boston, MA.


The successful candidate will perform work that applies a broad theoretical and practical knowledge of software engineering to include but not be limited to reviewing, preparing, and analyzing all types of documentation: Planning, requirements, design, V&V, support and test. Also to include source code, configuration files and engineering resolution support. Responsibilities may also include but not be limited to:
Determining operational feasibility by evaluating analysis, problem definition, requirements, solution development, and proposed solutions

Documenting and demonstrating solutions by developing documentation, flowcharts, layouts, diagrams, charts, code comments and clear code

Improving operations by conducting systems analysis; recommending changes in policies and procedures

Obtaining and licensing software by obtaining required information from vendors; recommending purchases; testing and approving products

Providing information by collecting, analyzing, and summarizing development and service issues

Accomplishing engineering and organization mission by completing related results as needed

Performing Software Quality Assurance (SQA) to ensure that developed software meets and complies with defined or standardized quality specifications.

Working as a member of an agile software development team. Performing some mix of the below tasks as directed by the government team lead or engineering lead

Elaborate high level feature/function descriptions into detailed technical designs and tasks, in collaboration with users (from Lead Command or operating units) and government lead engineers

Perform coding tasks for features/functions

Perform coding tasks for functional and performance tests for features/functions

Perform peer design and code reviews with other team members

Perform coding/scripting tasks for software build, packaging and deployment

Perform other software engineering and documentation tasks as assigned 
Required:
Candidates should possess a demonstrated proficiency with one or more of the following;
Agile XP

12 Factor Development

API development/management
Technologies:
Qualifications:


There are multiple openings ranging from 5 to 15 years of experience.
BS and 5-15 years of demonstrated proficiency with SDLC

Experience on DoD or Air Force acquisition programs desired.

Excellent written and verbal communication skills.

Comfortable working in a dynamic team environment meeting end users' requirements.  

Must be detail oriented and have excellent problem-solving and analytical abilities. 

Must be a US citizen 
Additional Info
Position will be located in Boston

Must have an active Secret Clearance or possess ability to obtain one