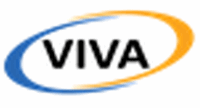 Angular 2 Developer at Viva USA Inc.
Lowell, MA
Title: Angular 2 Developer

Mandatory skills:
software development,
Web UI application,
distributed enterprise, hosted systems,
JavaScript, Angular framework, NodeJS, Spring, Java Spring Boot,
REST APIs, UI applications,
Java,
Telecom network management application, Cable network management applications,
Telecom network management design, Cable network management design
Description:

Experience with UIs in large-scale distributed enterprise or hosted systems
Proficiency in JavaScript, Angular framework, NodeJS, Spring, Java Spring Boot
Familiarity with Java and with REST APIs and building UI applications using them.
Education: Min. Bachelors
Years: min. 3 years
QUALIFICATIONS:
A completed Bachelor's Degree in Computer Science or another technical field or equivalent practical experience
3+ years of relevant work experience in software development
Experience developing complete Web-based UI applications.
Experience with UIs in large-scale distributed enterprise or hosted systems
Proficiency in JavaScript, Angular framework, NodeJS, Spring, Java Spring Boot
Familiarity with REST APIs and building UI applications using them.
Familiarity with Java.
Ability to mentor junior developers.
Excellent analytical, problem-solving skills
Self-starter that is willing to take initiative to get things done, along with a strong ability to work with a geographically separated team
PREFERRED QUALIFICATIONS:
Exposure to Telecom / Cable network management applications and design
Experience working with browser based automation frameworks such as Selenium.
Experience with Linux, including system administration
Excellent organizational, communication and interpersonal skills
VIVA USA is an equal opportunity employer and is committed to maintaining a professional working environment that is free from discrimination and unlawful harassment. The Management, contractors, and staff of VIVA USA shall respect others without regard to race, sex, religion, age, color, creed, national or ethnic origin, physical, mental or sensory disability, marital status, sexual orientation, or status as a Vietnam-era, recently separated veteran, Active war time or campaign badge veteran, Armed forces service medal veteran, or disabled veteran. Please contact us at
hr@viva-it.com
for any complaints, comments and suggestions.
Please send your resumes to "staffing10@viva-it.com" and one of our recruiter will get in touch with you.
Contact Details:
VIVA USA INC.
3601 Algonquin Road, Ste 425
Rolling Meadows, IL 60008
128,991.00 - 148,379.00 /year
JavaScript Developer / Engineer
What is this?