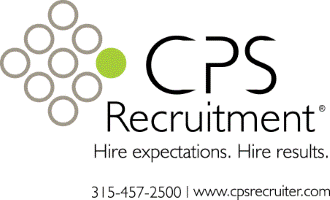 Software Engineer at CPS Recruitment
East Syracuse, NY
CPS Recruitment is looking for a  Mid-Level Java Software Engineer to be a part of a research and development team building Software Defined Radio frameworks.
Join a great team with a growing company that offers outstanding benefits including full paid medical premiums, 3-weeks' vacation/PTO time, fully-vested 401K from hire date, tuition reimbursement and more!
Requirements include:
3-5+ years of Java and Python experience.
Experience with version control systems.
Ability to lead a mid-sized team working with modern agile processes.
Bachelor's degree in Computer Science, Software Engineering, Computer Engineering, Electrical Engineering.
Secret Level Security Clearance or the ability to obtain one / US Citizenship required.
Preferred skills include:
Experience with JSON, based web services
Experience with developing custom UI widgets and tools.
Experience writing Eclipse plugins.
Experience with Spring Framework
Experience with software defined radio (SDR) frameworks.
Active Security Clearance.
For immediate consideration, forward your resume to itjobs@cpsrecruiter.com.