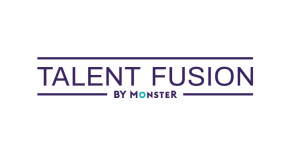 Software Engineer at Talent Fusion US
Hampton, VA
Software Engineer
 Senior Software Engineer, Python, Java, C++, Big Data, Cloud, Linux, Security+
-BS - EE or CS
- Hampton, VA (Langley AFB)
Full time/Direct hire position includes; Competitive salary, comprehensive benefits, match 401k, paid vacation, Employee Owned Organization!
(IST), has an outstanding opportunity for an experienced Software Engineer to develop and test Java, C++, and Python code. In this role, you will work with a multi-disciplinary team to develop, extend, and operationalize government big data and cloud architecture ISR processing systems.  
Requirements:
Due to the sensitivity of customer related requirements, U.S. Citizenship is required.
At least a BS degree in Computer Engineering, Computer Science, Electrical Engineering, or a related discipline and at least 8 years of related experience. ((We have multiple levels associated with this opportunity. Candidates with advanced degrees or varying experience may be considered for alternative classification.)
Applicants selected will be subject to a U.S. Government background investigation and must meet eligibility requirements for access to classified information: active Top Secret/SCI clearance.
Experience with Linux software development (5+ years) using Systems Engineering principles.
Development capabilities using a compiled language such as C/C++ or Java.
Experience building, installing, and configuring software from source code and pre-built packages including debugging installation and configuration issues.
Shell scripting skills
Experience developing in Python
Sound working knowledge of developing software for cloud environments including on-prem, hybrid, or commercial.
Experience with the following software:
Accumulo
Apache NiFi
Atlassian Tools
Enterprise Architect
MySQL
ZooKeeper
Ability to write technical documentation (including the use of UML/SysML).
Familiarity with CMMI Level 3 or greater environments.
Valid Security+ certification.
An ideal candidate may bring the following attributes, although these are not firm requirements for consideration:
MS degree in Computer Engineering, Computer Science, Electrical Engineering, or a related discipline.