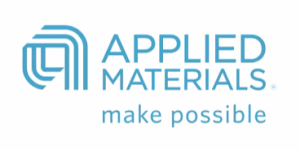 Software Engineer III - (E3) at Applied Materials
Santa Clara, CA 95054
Applied Materials
Common Systems Software
Software Engineer III
Applied Materials, Inc. is the global leader in materials engineering solutions used to produce virtually every new chip and advanced display in the world. Our expertise in modifying materials at atomic levels and on an industrial scale enables customers to transform possibilities into reality. At Applied Materials, our innovations make possible the technology shaping the future.
Applied Materials' Common Systems Software Department is searching for an experienced Software Engineer to join our team! Our department develops the software for the control system of our products, which includes the real-time control of devices such as robots, motors, generators, pumps, flow controllers and sensors. Our work also includes creating algorithms to optimize the material deposition and removal on an atomic scale, the design of the user interface, data collection, storage and analysis, machine learning and analytics, remote access and security.   
Key Responsibilities
Designs and develops code for complex software projects Troubleshoots a variety of difficult software problems. Designs and implements bug fixes Designs and prototypes the user interface Creates software specifications Creates test plans for simulators, test benches or the lab Develops software documentation Interfaces with internal and external customers for requirement analysis, software troubleshooting and project scheduling
Technical Skills
Proficiency and professional experience in C and C++ is required.
In addition, experience in programming in several of the following areas is desired:
- Real-time Control
- Motion Control
- Embedded Programming
- Multi-threading
- CAN Bus
- C#, .NET
- Visual Studio
- Matlab
 
Leadership
Acts as a resource for colleagues with less experience
Leads projects
Problem Solving
Solves problems in moderately difficult to complex situations
Analyzes possible solutions using technical experience, judgment and precedents 
Takes a new perspective on existing solutions
Exercises judgment based on the analysis of multiple sources of information
Interpersonal Skills
Excellent written and oral communication skills
Explains complex information to others in straightforward situations
Works to build consensus
Education: 
Master's Degree with 2 or more years of professional experience, or
Bachelor's degree with 7 or more years of professional experience
Qualifications
Education:
Bachelor's Degree
Skills
C, C++
Certifications:
Languages:
Years of Experience:
4 - 7 Years
Work Experience:
Additional Information
Travel:
Yes, 10% of the Time
Relocation Eligible:
Yes

Applied Materials is committed to diversity in its workforce including Equal Employment Opportunity for Minorities, Females, Protected Veterans and Individuals with Disabilities.
401K
Employee Referral Program
Life Insurance
Long Term Disability
Medical, Dental and Vision
Paid Holidays
Professional Development
Retirement / Pension Plans
Stock Options
Tuition Reimbursement
Vacation/paid time off