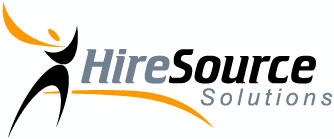 Software Engineer - Java at HireSource Solutions
Mount Laurel, NJ
Software Engineer – Java – Spring Framework - US Citizenship Required
Candidates are able to work from home if they choose to, or can report into our client's offices in the Mount Laurel, NJ area (or some combination of both)  This opportunity offers full benefits, significant growth potential, a positive work environment with a progressive organization.
If you are qualified for the position and interested in pursuing it, please answer the questions posed at the end of the description and be sure to attach your resume.  You will receive a reply in a timely fashion either via phone or email if your background is determined to be a good match.
Position Responsibilities
Implement application enhancements and architectural improvements for existing products

Create technical documents as required

Follow and execute test plans, scenarios, scripts, and procedures.

Document test procedures to ensure repeatability and compliance with standards

Document software defects using a bug tracking system, and report defects to software lead

Maintain source code in a version control system

Understand and follow secure coding standards

Work productively with other team members on small to large scale projects
A current secret clearance is NOT REQUIRED, but candidates MUST be US Citizens.
 Qualifications and Education
Experience with any or all of the following: Java (preferred), C#, AngularJS,

TypeScript

, React, MySQL/

MariaDB

Sound judgment in UX/UI design. Understands the finer points of HTML, CSS, and JavaScript - know which tools to use when and why.

Proficiency in structuring a database, website, and rich client-side application from scratch.

Demonstrated usage of different testing patterns, continuous integration processes, build deployment systems and continuous monitoring.
Nice to have experience:
At least basic knowledge pertaining to Java Spring Framework (Spring Cloud, MVC, etc.) is a big plus

AWS

Dockers or Kubernetes

SOA

Experience with developing

microservices

Experience implementing Message Queues (

RabbitMQ

preferred)

The ideal level of experience is 2+ years, but entry level candidates will be considered, provided they possess proficiency with Java development
IMPORTANT - IF INTERESTED AND QUALIFIED PLEASE ANSWER THE BELOW QUESTIONS WHEN APPLYING.
If interested, please email me your resume (ideally in word.doc format) and answer the questions below:
 

 

 

 

 

Why are you looking for a new position?

 

 

 

 

 

What is your current (or most current) salary?

 

 

 

 

 

What are you looking for in terms of salary in order to make a move? (a range is fine)

 

 

 

 

 

Are you a US Citizen?

 

 

 

 

 

Do you possess any exposure to Java Spring Framework?
Please send your Word .doc formatted resume & answers to the above questions to:
sharper@hire-source.com 
sharper(at)hire-source(dot)com
Your resume will be held with strict confidence and will NEVER be forwarded to any of our clients without your permission.
If you are NOT interested or unqualified, please send us a referral. This is an immediate and urgent need for our valued client and therefore, we are offering a $1000.00 refer-a-friend fee to anyone who leads us to a candidate who is hired for this position.
$60,000.00 - $90,000.00 /year
full benefits, growth potential, option to work from home