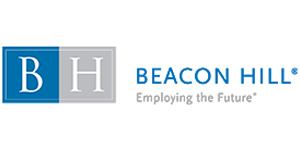 Software Engineer at Beacon Hill Staffing Group
Madison, WI
I am currently hiring for several Software Engineers in the Madison area. My clients offer work-life balance and the opportunity to work with cutting edge technology in a collaborative, team environment. My clients also offer growth potential and the chance to advance not only your career but your technical skills and knowledge. Please find some of my openings below:
C# Developer that preferably has some IoT and Azure knowledge/experience (but not required) - Fitchburg WI
Functonal Programmer with any fucntional experience - Downtown Madison
ASP.NET Develoepr - Stoughton WI
Web Developer with Javascript and preferably C++, Angular, Node.js (not required) also working with IoT - Middleton WI
Beacon Hill is an Equal Opportunity Employer that values the strength diversity brings to the workplace.
Company Profile:
Beacon Hill Technologies, a premier National Information Technology Staffing Group, provides world class technology talent across all industries on a contract, direct (permanent), contract-to-direct and project basis. Beacon Hill Technologies' dedicated team of recruiting and staffing experts consistently delivers quality IT professionals to solve our customers' technical and business needs.
Beacon Hill Technologies covers a broad spectrum of IT positions, including Project Management and Business Analysis, Programming/Development, Database, Infrastructure, Quality Assurance, Production/Support and ERP roles.
Learn more about Beacon Hill Staffing Group and our specialty divisions, Beacon Hill Associates, Beacon Hill Financial, Beacon Hill HR, Beacon Hill Legal, Beacon Hill Pharma and Beacon Hill Technologies by visiting www.beaconhillstaffing.com.
We look forward to working with you.
Beacon Hill. Employing the Future (TM)