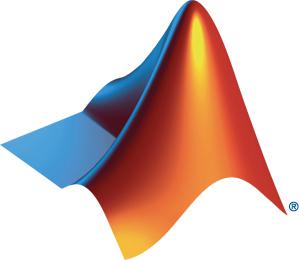 Software Engineer at The MathWorks, Inc
Natick, MA
Job Summary
Working under the direction of the Engineering Manager, will be responsible for designing, developing and testing sophisticated software; supporting the core code generation infrastructure; performing program analysis, transformation, optimization, and test-case generation from high-level textual and graphical languages; improving MathWorks' shared code generation infrastructure; helping to streamline the development of future products; developing compiler optimizations to improve MathWorks' code generation products; and implementing new features.
Responsibilities
Qualifications
Minimum Qualifications:
Education and Experience:
Master's degree or higher (or foreign education equivalent) in Engineering or Computer Science and no experience.
OR
Bachelor's degree (or foreign education equivalent) in Engineering or Computer Science and five (5) years of experience in job offered or five (5) years of experience in design, development and testing of automatic code generation technologies.
Special Requirements:
Demonstrated expertise developing and maintaining code generation tools and infrastructure to optimize MATLAB- and Simulink-generated code using C++ and Boost libraries.
Demonstrated expertise in compiler workflow optimization and code generation optimization using Intermediate Representation (IR) construction.
Demonstrated expertise performing static evaluation of Intermediate Representation (IR) in a compiler workflow.
Demonstrated expertise designing and implementing phases of the front end of a compiler, including parsing, lexical-analysis, and semantic-checking, to convert MATLAB and Simulink semantics to front-end-agnostic representation for optimization and C/C++ code generation.
[Expertise may be gained during Graduate program.]
Why MathWorks?
It's the chance to collaborate with bright, passionate people. It's contributing to software products that make a difference in the world. And it's being part of a company with an incredible commitment to doing the right thing – for each individual, our customers, and the local community.
MathWorks develops MATLAB and Simulink, the leading technical computing software used by engineers and scientists. The company employs 5000 people in 16 countries, with headquarters in Natick, Massachusetts, U.S.A. MathWorks is privately held and has been profitable every year since its founding in 1984.
Contact us
if you need reasonable accommodation because of a disability in order to apply for a position.
The MathWorks, Inc. is an equal opportunity employer. We evaluate qualified applicants without regard to race, color, religion, sex, sexual orientation, gender identity, national origin, disability, veteran status, and other protected characteristics. View The
EEO is the Law poster
and
its supplement
.
The pay transparency policy is available
here
.
MathWorks participates in E-Verify. View the E-Verify posters
here
.