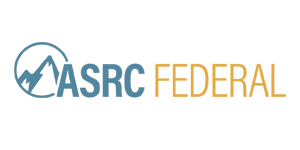 Software Engineer at ASRC Federal
Warren, MI 48397
JOB DESCRIPTION:
The engineer's main focus will be developing and prototyping software for embedded systems as well as system level software in support of daily Army requirements.
Duties
Duties require the ability to analyze, design, develop, implement and test information/software development plans, modules, requirements analyses, designs, graphical user interfaces, system integration interfaces, and systems architectures.

Expertise, knowledge and skills include information/software systems architectures, reuse architectures, component-oriented software production, large-scale application systems development, information/software project management, risk management, software process models, software engineering technologies and tools, C and C#, code component reuse, FreeRTOS, and state-of-the-art commercial development tools.

Developing safety critical software and advise on hardware considerations that go along with it. Make use of internal and external Watchdog timers to ensure continuous, error-free operation. Implement "Safe Mode" cut-offs in case of •any• unexpected operation. Use of multiple feedback loops from various sensors on actuators to ensure motions are operating within expected tolerances (current, voltage, resistance, etc.). Work alongside cybersecurity teams to ensure that all potential methods of intrusion are removed or mitigated. Will need to work alongside safety team in order to build a test plan to determine and subsequently verify potential safety issues that could lead to death, dismemberment, or other potentially fatal concerns.

Develop software that focuses around intercommunication: Systems will communicate primarily over Ethernet with other systems using the JSON packet structure. Communication with sensors and other equipment will be done primarily using discrete connections, analog-to-digital converters, pulse-wave modulation control, and some type of control loop mechanism such as a PID controller.
401K
Employee Events
Employee Referral Program
Flexible Schedules
Flexible Spending Accounts
Gym Memberships
Life Insurance
Long Term Disability
Maternity/Paternity Paid Leave
Medical, Dental and Vision
Merchandise Discounts
Military Leave
Mobile Phone Discount
On Site Cafeteria
Paid Holidays
Parking
Prescription Drug Coverage
Professional Development
Tuition Reimbursement
Vacation/paid time off
Work From Home