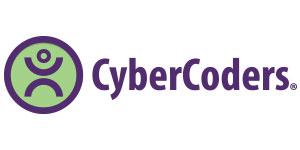 Software Engineering Manager (Relocation Assistance Provided) at CyberCoders
Austin, TX 78701
Based in Austin, TX, we are a publicly-traded biotechnology software company focused on reproductive and clinical testing products. We are a collective group of people committed to saving people's lives!


We are a team of Software & QA Engineers, Data Scientists, Bioinformaticians, and Product Managers who are passionate about building systems that will make a real-world impact.



Currently, we are looking to bring on a Software Engineering Manager who will lead the development of our cloud-based software product, our customer applications, as well as our internal laboratory information management system. If you would like to lead and mentor a distributed engineering team, and handle high-level architectural design, we would love the time to tell you more about this amazing opportunity!
Top Reasons to Work with Us
1. Work with cutting edge technologies and one of the most advanced products in the diagnostics industry.
2. Join a world class Engineering/PM team with a solid work/life balance and great flexibility

3. Growth, Our trajectory has been on a steady upswing. We are a continually growing and stable publicly traded company (as of 2 years ago).

4. Rewarding - Help families identify and manage genetic diseases

5. Stock options/RSUs

6. Work with a passionate, bright, uplifting, and a go-the-extra-mile for your colleague group.
What You Will Be Doing
The Software Engineering Manager will lead project development on our cloud-based software application as well as our internal Laboratory Management System. This role includes leadership and mentorship of a distributed engineering team, high-level architecture design, project management and professional communication responsibilities on high impact, high visibility products.


- Provide technical leadership to software development engineers, both onsite and remote, to ensure software development efforts meet corporate objectives.

- Act as project manager for large software development projects:

- Identify project objectives, the scope of software deliverables, external dependencies, resources, and framework for the project activities.

- Oversee collaboration among cross-functional project teams of developers, software quality engineers, and product managers.

- Mediate conflicts, evaluate project performance, bring the project to a close, and capture the lessons learned.



- Lead the technical design, architecture, and implementation strategy development, assure the use of the best engineering practices.

- Provide feedback to management and promote changes to optimize software development processes with a focus on quality, innovation, and efficient product delivery

- Guide the career development of team members, including both technical and interpersonal skills necessary for being effective and successful in a professional -software engineering organization.

- Provide systematic and direct individual performance feedback focused on recognition of achievement and opportunities for growth.

- Build and maintain strong and effective relationships with internal and external stakeholders.
What You Need for this Position
- 2+ years leading, building, and managing an engineering team
- Experience leading geographically distributed/remote teams

- 4+ years of software development using Java

- Architecture design

- Experience in the biotech/healthcare domain (experience in a regulated environment/HIPAA)



* Bonus skills or experience:

- AWS

- Docker

- Jenkins

- Modern JS frameworks (React/ Angular/ Vue/ etc.) & UI frameworks

- Healthcare, Genetics, Biotech industry (LIMS, LIS, LES, or ELN - LabVantage)
What's In It for You
1. Salary ($160k - $180k)
2. Bonus

3. Stock options/RSUs

4. Excellent ESPP

5. Competitive Benefits

6. Healthy Catered Lunches

7. Onsite Gym

8. Game room/TV

9. Onsite Dry Cleaning & Alteration Service

10. Company Organized Sports Leagues

11. 401k Matching

12. PTO

13. Commuter FSA Program

14. Relocation assistance provided for non-local candidate
So, if have a strong Java background and experience leading an engineering team, with a desire to grow and be challenged, please apply today!
$150,000.00 - $175,000.00 /year