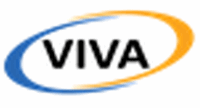 Java Developer at Viva USA Inc.
Franklin Lakes, NJ
Title: Java Developer

Mandatory skills:
Mongodb, Spring, Maven,
JAVA, J2EE,
Oracle, PL SQL,
Databases, SQL,
Architecture, Hibernate,
Problem solving, Leadership,
REST, UNIX,
B2B software, Structured software,
Software development, Software engineering,
Jenkins, Mockito, Docker,
Spring Framework, PCF,
JWT, Authinator, troubleshooting Artifactor,
GIT, TDD, Unit Testing, SOLID, OO,
Unit Test, Security, test,
coding, coding development, promote defensive coding, drives coding
Description:
Software Engineering Senior Advisor
Duties:
The coding leader of the team. Responsible to implement patterns and practices with the developers.
Works with Application Architect / Sr. Dev and drives coding practices within the team.
Should have a clear understanding TDD, Unit Testing, SOLID, OO, defensive-coding development.
This leader must be comfortable working with junior and mid-level developers to review the
Skills:
Required
Knowledge of SOLID principles
Abiility to write clear Unite Tests that isolate the code under test and promote defensive coding
Understanding of GIT and pull request process
Ability to pair program and coach developers
Security-first mindset
Java using Maven & Spring
SQL Knowledge
Mongo Knowledg

Desired
Jenkins
Mockito
Spring Framework
PCF
Using and troubleshooting Artifactor
Docker Experience
JWT /Authinator knowledge
Oracle Knowledge

Keywords:
Education: Bachelors degree
Skills and Experience:
Required Skills:
JAVA
Additional Skills:
J2ee
Hibernate
Excellent communication skills
Architecture
Databases
Mongodb
Oracle
Pl/sql
Problem-solving
Leadership skills
Rest
Software development
Software engineering
Spring
Sql
Unix
B2b software
Structured software

VIVA USA is an equal opportunity employer and is committed to maintaining a professional working environment that is free from discrimination and unlawful harassment. The Management, contractors, and staff of VIVA USA shall respect others without regard to race, sex, religion, age, color, creed, national or ethnic origin, physical, mental or sensory disability, marital status, sexual orientation, or status as a Vietnam-era, recently separated veteran, Active war time or campaign badge veteran, Armed forces service medal veteran, or disabled veteran. Please contact us at for any complaints, comments and suggestions.
Contact Details:

Please send your resumes one of our recruiter will get in touch with you.

VIVA USA INC.
3601 Algonquin Road, Suite 425
Rolling Meadows, IL 60008
http://www.viva-it.com
112,923 - 134,414 /year
Java Developer / Engineer
What is this?