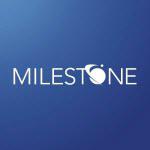 Solution Architect - Infrastructure Management at Milestone Technologies
Fremont, CA
Overview
Milestone Technologies Inc. is a leading Managed Services solutions provider headquartered in the Bay Area and serving clients globally. Our unique approach to IT Managed Services includes Contact Center, Service Desk, Network Operations, Data Center Operations and Cyber Security Services.
Milestone is looking for passionate and motivated professionals who go above and beyond to solve the world's biggest problems through innovation and technology. Our vision is to revolutionize the way technology is deployed and supported worldwide.
The Solution Architect designs and implements information systems to support the enterprise infrastructure of an organization. They ensure that all systems are working at optimal levels and support the development of new technologies and system requirements. This person generally leads and direct a team and report directly to the Chief Technology Officer (CTO).
This person will be responsible for the execution of complex projects by studying and understanding clients' requirements, identifying gaps (if any) between clients' requirements and the functional capabilities of existing solutions, and defining solutions to bridge the gap.
Responsibilities
Solution Architect Duties and Responsibilities
To accomplish the core duty of designing and implementing complex computer systems, the Solution Architect is responsible for many tasks.
Analyze System Requirements: Analyses existing systems to ensure they offer adequate security and are effectively meeting the needs of the organization. They coordinate with all areas of the organization to see that the system is working as optimally as it should. They also analyze business requirements to identify where they can integrate new hardware, operating systems, or connectivity solutions.
Recommend Alternative Technologies and Improvements: Based on their knowledge of IT and their analysis of the systems' needs, the Architect may recommend alternative technologies or improvements to enhance information systems to support organizational goals. These recommendations are presented clearly and understandably to existing and prospective customers.
Lead Design and Review of New Systems: Leads the design and review processes for new systems. They develop and document the proposed technical design for the integration and implementation of any new software, working across the IT landscape.
Plan for Integration: Must create detailed plans for the integration of new systems architecture into existing infrastructure. This includes logistical plans for the Operations areas to actually conduct the physical integrations, during which the Architect provides technical direction and support.
Core Skills
Experience with web technologies and building enterprise architecture roadmaps
Experience designing, integrating and managing complex infrastructure solutions
Knowledge of client-server networking and database management
Knowledge of Infrastructure monitoring tools
Ability to provide technical system solutions, determine overall design direction and provide hardware recommendations for complex technical issues
Experience planning and developing support processes and adhering to best practices
Strong written and oral communication skills, and the ability to effectively communicate with technical and non-technical audiences
Ability to quickly comprehend the functions and capabilities of new technologies
Experience with at least one of the cloud platforms (AWS or AZURE or Google Cloud)
Experience with at least one Cyber Security platform or solution
Skills that are a plus but not essential
Web server and application server administration and web applications deployment experience
Architecture Certification (TOGAF, CITA, EACOE, Certified SOA Architect, etc.)
Microsoft Certified System Engineer (MCSE) certifications
Knowledge of Cisco network and technologies, CCNA(P), CCIE, Linux and Unix. 
Qualifications
Qualifications
Computer Literacy: To be a solution architect, one has to be computer savvy and must feel comfortable working with computers and/or IT systems for extended periods of time. The person must have basic knowledge of computer hardware and software, operating systems, and system security / database management.
Education and Certification: The person must possess at least a Bachelor's degree in computer science or in an IT related discipline. This is usually not sufficient, though, as certification and/or extensive experience in the area of Infrastructure Management is also often required.
Communication: The position involves collaboration with clients and hence good verbal and written communications skills are required.
Analytical Thinking: Must be an analytical thinker. A solution architect must be able to understand the IT needs of the businesses they are working with and design systems that will cater to those needs. Must be able to evaluate the likely effects of such systems on the success of those same businesses
Attention to detail, ability to work alone and also in group, and being time conscious.