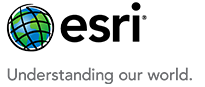 Solution Engineer - Natural Resources at Esri
El Paso, TX 88568
At Esri, our solution engineers are part of a highly-skilled team that helps shape strategies on the effective adoption and use of the ArcGIS platform. We invite you to use your problem-solving skills and passion for GIS technology to become an integral part of the natural resources account team. Were looking for individuals who are natural GIS evangelists and enjoy identifying and promoting strategies that will radically improve the way businesses address the challenges they face. Youll work closely with a team that helps our customers take advantage of geoanalysis to find unique patterns, trends, and understanding hidden within complex business problems.
Responsibilities:
Build relationships. Become a core member of an account team as you present, demonstrate, and support selling Esri software and solutions.

Be an expert. Become a subject matter expert of the natural resources sector as well as a technical expert of Esris complete platform.

Solve problems. Proactively craft and propose solutions that clarify how GIS brings business value to our customers by addressing the critical business challenges they face. Define and deliver platform strategies to customers that align Esris platform with their business.

Tell our story. Present GIS technical demonstrations of proposed solutions to clients. Understand how to design presentations for technical and non-technical customers within various organizations. Provide platform configuration guidance and best practices.

2+ years of experience with the ArcGIS platform using editing tools, performing spatial analysis, and creating geodatabases

Relevant experience using current GIS technology and leveraging the full ArcGIS enterprise suite of tools to demonstrate Esris patterns of use

Demonstrated experience in technical consulting and conceptual solution design as well as an understanding of sales and business development processes

Experience with DBMS technology such as SQL Server, DB2, Oracle, and Access

Knowledge of cloud computing concepts in addition to on-premises solutions

Capable of leveraging data from apps such as Facebook, Evernote, Dropbox, etc.

Experience integrating software solutions with other business systems including data warehousing, BI, CRM, ERP, and analytics platforms

Remarkable presentation, interpersonal, and listening skills

Ability to travel domestically or internationally up to 50%

Bachelors or masters in geography, computer science, or a related field, depending on position level
Recommended Qualifications:
Past participation in developer events (hackathon, hackfest, codefest, etc.)

Ability to troubleshoot client issues related to Esri application deployment and system architecture

Some programming and scripting experience with .NET, Java, C++, Python, JavaScript, Flex, and/or Silverlight, iOS, Android, HTML5

Experience with ArcGIS Enterprise web applications or other web application development

Direct experience in the petroleum, pipeline, mining, agriculture, forestry, or renewables sector and use cases
Our passion for improving quality of life through geography is at the heart of everything we do. Esris geographic information system (GIS) technology inspires and enables governments, universities, and businesses worldwide to save money, lives, and our environment through a deeper understanding of the changing world around them.
Carefully managed growth and zero debt give Esri stability that is uncommon in today's volatile business world. Privately held, we offer exceptional benefits, competitive salaries, 401(k) and profit-sharing programs, opportunities for personal and professional growth, and much more.
Esri is an equal opportunity employer (EOE) and all qualified applicants will receive consideration for employment without regard to race, color, religion, sex, sexual orientation, gender identity, national origin, disability status, protected veteran status, or any other characteristic protected by law.
If you need a reasonable accommodation for any part of the employment process, please email humanresources@esri.com and let us know the nature of your request and your contact information. Please note that only those inquiries concerning a request for reasonable accommodation will be responded to from this e-mail address.
Requisition #: 2019-10735
External Company Name: ESRI, Inc.
External Company URL: www.esri.com
Street: 19026 Ridgewood Pkwy
Post End Date: 9/26/2020