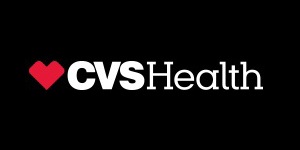 Solution Strategist - Clinical Informatics at CVS Health
Woonsocket, RI 02895
Job Description
As a member of the Enterprise Analytics organization you will be responsible for the leadership and coordination of critical clinical data initiatives aimed at driving best-in-class solutions. You will be responsible for designing and leading implementation of clinical data solutions. You will collaborate with analytic partners and business partners from product, marketing, IT, data strategy, and predictive analytics to develop effective solutions for our partners.
The Essential Roles And Responsibilities Of The Role Are
• Development of processes and workflows to ensure cross-team collaboration and leveraging specialized expertise from across Enterprise Analytics and other internal partners;
• Collaborating with key internal and external stakeholders to gather and analyze needs and requirements to design and implement robust clinical data solutions to support the identified needs;
• Developing business cases that estimate costs and benefits in order to demonstrate the value to the business and guide prioritization decisions;
• Leveraging pharmacy and medical claims data as well as identifying and utilizing other data sources (EHR, lab results, clinical data and notes, etc.) to provide actionable, relevant, and timely analytic insight;
• Conducting analyses of the data, ranging from descriptive data exploration to advanced statistical modeling;
• Assessing existing available data, identifying data gaps, and collaborating with the data strategy team, IT, business partners, and outside vendors to develop approaches to closing the data gaps;
• Coordinating projects and activities across multiple teams in a matrix organization;
• Collaborating with and coordinating analytic resources to accomplish project goals, as well as providing overall project management;
• Developing roadmaps and detailed project plans and succinctly conveying progress and issues to senior leadership;
• Develop and maintain staffing and analytic work plans for each need;
• Manage the interaction between supporting vendors and analytics;
• Constructing persuasive presentations and gaining consensus among a diverse group of individuals;
• Constructing and delivering written reports of the analytic findings in a variety of formats (reports, PPT, including visualization of data and findings), formulating recommendations, and effectively presenting the results to potential non-analytic audiences;
• Communicating complex technical subjects to technical and non-technical audiences.
Required Qualifications
To be considered for this exciting opportunity, candidates will need to have a minimum of 7 years of professional experience in clinical data/healthcare IT role. Postgraduate education may count toward required years of experience.
You will also need to have demonstrated experience in the following:
• Experience developing roadmaps, project plans, and staffing needs in a matrix organization and working collaboratively with leaders of other teams to assign the proper resources to the project;
• Problem solving skills and experience constructing analytic solutions to business problems;
• Developing innovative approaches leveraging available internal and external data sources;
• Experience interacting with and influencing decision-making by business audiences;
• Developing roadmaps, business cases, and project plans;
• Working knowledge of a variety of healthcare data management processes and techniques, including data standards, interoperability, and proper data privacy;
• Ability to quickly develop knowledge and understanding of new domains and underlying data sources;
• Solid understanding and hands on experience working with large data sources, particularly pharmacy or medical claims and clinical program data, focusing on efficient data extraction from large databases, data manipulation, and insight generation;
• Hands-on experience with SAS, SQL, Python, R, Tableau and/or other data, statistical, and data visualization tools and techniques, and ability to investigate and adapt emerging analytic tools and solutions into the analytic standard operating procedures;
• Understanding of the healthcare administration landscape and CVS Health business model, including patient and payer concerns, as well as the operational considerations in support of the business objectives;
• Managing projects and processes, including coordinating activates across diverse departments and ensuring that contributions across different teams are aligned and integrated as part of overall delivery;
• Excellent written and oral communication skills, including developing and presenting strategic plans and presentations to executive and technical audiences with the goal of obtaining feedback and alignment on project goals and delivery strategies.
Preferred Qualifications
• Experience conducting data analysis in a healthcare setting;
• Experience working with clinical data sets including EHR data;
• Experience with healthcare claims data, pharmacy data, and healthcare operations data;
• Experience with HL7, FHIR, LOINC, SNOMED CT, and other healthcare data standards;
• Experience working with business partners in clinical, operations, IT, and compliance;
• Working knowledge of healthcare industry products/services and operations.
Education
Bachelor's degree in qualitative field, such as statistics, biostatistics, analytics, epidemiology, public health, or economics. A graduate degree strongly preferred.
Business OverviewIt's a new day in health care.
Combining CVS Health and Aetna was a transformative moment for our company and our industry, establishing CVS Health as the nation's premier health innovation company. Through our health services, insurance plans and community pharmacists, we're pioneering a bold new approach to total health. As a CVS Health colleague, you'll be at the center of it all.
At CVS Health, we work every day to help people on their path to better health. Never has it been more important for us to deliver on our purpose to our valued customers, patients, members, and employees. With a presence in communities across the country, CVS Health colleagues are and will continue to be a critical piece of the country's health care solution. The health and safety of our employees, patients, customers, and members is our top priority as we face the impact of COVID-19 together. If you would like to learn about the actions we are taking as a company as we learn more about COVID-19 and its spread, we encourage you to visit our COVID-19 resource center at
https://cvshealth.com/covid-19
We offer a diverse work experience that empowers colleagues for career success. In addition to skill and experience, we also seek to attract and retain colleagues whose beliefs and behaviors are in alignment with our core values of collaboration, innovation, caring, integrity and accountability.
CVS Health is an equal opportunity/affirmative action employer. Gender/Ethnicity/Disability/Protected Veteran – we highly value and are committed to all forms of diversity in the workplace. We proudly support and encourage people with military experience (active, veterans, reservists and National Guard) as well as military spouses to apply for CVS Health job opportunities. We comply with the laws and regulations set forth in the following EEO is the Law Poster:
EEO IS THE LAW
and
EEO IS THE LAW SUPPLEMENT
. Please note that we only accept applications for employment via this site.
We provide reasonable accommodations to qualified individuals with disabilities. If you need to request an accommodation, a qualified interpreter, written information in other formats, translation or other services, please contact our
Advice and Counsel Reasonable Accommodations team
by emailing
Advice and Counsel Reasonable Accommodations team
or calling 877-805-9511.
If technical issues are preventing you from applying to a position, contact Kenexa Helpdesk at 1-855-338-5609 or
cvshealthsupport@us.ibm.com
. For technical issues with the Virtual Job Tryout, contact the Modern Hire Help Desk at 1-877-451-1695 or
cvs_support@modernhire.com
.