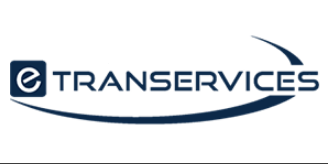 Solutions Architect with Cloud Services at eTRANSERVICES
Fort Eustis, VA
Job Description: Install, operate, and maintain related hardware, System/Data Back-up/Restoration Services, Cloud Storage Services based on clients SLA. Expertise needed to: Develop best-practice strategies and project plans to migrate services to government and commercial cloud service providers. Make recommendations for system modernization, performance monitoring, capacity planning, problem resolution, infrastructure software deployment, application software deployment, configuration/patch management, version updates, and incident response, and expansion to meet mission requirements IAW established governing agreements. The Cloud Architect will help to develop all system architecture documentation by the Department of Defense Architecture Framework (DoDAF) Version 2.02 requirements.
The Cloud Service Architect will perform support services directly related to transitioning all or part of TKE and mission-specific applications, Public Facing Web sites, and other client systems and applications to a DoD-approved cloud provider. The work includes the research, design, and implementation of transitioning systems, Public Facing Web Sites and client mission-specific applications to a Microsoft Azure environment. Tasks include: making technical recommendations, managing Resource Groups, provisioning Cloud services, reviewing and providing application rationalization for Cloud migration, monitoring and reporting Cloud usage metrics. The architect will not be required to procure cloud services for the government. Standards: (1) Provide Cloud Usage Report monthly.
Required Skills:
· Expert knowledge and experience working in Experience in Microsoft Windows systems, Microsoft Azure and work with Network Security Groups
· Experience in maintaining large Active Directory using multiple authentication sources
· Experience in ITSM and ITIL processes
· Expert experience with hands-on systems planning and migration from on-prem to the cloud
· Experience in writing complex PowerShell scripts to enable automation
Desired Skillset:
· Experience and understanding of Linux Systems supporting a cloud environment
· Experience in database administration in multiple different database platforms, MS SQL, Oracle, Sybase, MySQL
· Understanding of networking and networking devices (e.g., F5 configuration)
· Experience and knowledge configuring GPOs for Window O/S that follow NIST 800-171 and NIST 800-53
· Understanding the different Information levels and using Microsoft Service Manager
· Experience and understanding of the Department of Defense Risk Management Framework process
Education: Minimum of a 4-year college degree in a related field
Experience: 4 - 6 years of experience supporting large datacenters or cloud environments
Certification(s): Industry related certification (e.g., Microsoft Azure, etc.)
Security: SECRET clearance or the ability to obtain one
Paid Holidays
Vacation/paid time off
Medical, Dental and Vision
Employee Referral Program
Professional Development
401K
Life Insurance
Long Term Disability
Tuition Reimbursement
156,784 - 161,596 /year
Cloud Architect
What is this?