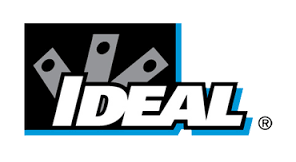 Sourcing Analyst at Ideal Industries
Sycamore, IL 60178
IDEAL INDUSTRIES, INC. is a global, growing multi-national corporation creating some of the world's most innovative technology, yet at our heart, we are a family business. This unique balance makes us unlike any other company. It allows us to plan in generations, not quarters. It gives us the patience to let industry-transforming innovations come to fruition. And the ability to invest in our communities, bringing jobs and capital to the places we live.
Today, we have a unique opportunity available as a Procurement/Sourcing Analyst within the Procurement team. In this role, you are the Swiss Army Knife of procurement- you'll do some day to day work like issuing PO's but you'll also get involved in negotiating pricing, payment terms, expediting orders, etc- you'll enjoy variety in this role. Your spend will be in the 8-10M range and that requires someone that is organized with strong negotiation skills, attention to detail, relationship building skills, analytical skills (using data for the basis of negotiation) and a strong results orientation. The initial focus of this role will be packaging, labels and some private label supplies from overseas vendors. That's the starting point but be ready to adapt as with your successes will come opportunities to get involved in other projects/supplies/materials.
You'll have a degree and 3-8 years of experience in the purchasing world for a product oriented manufacturing company along with solid skills utilizing an ERP system (we use MS Dynamics Navision system) combined with strong Excel skills. You'll have a combination of the tactical and the strategic (and will like the combination) and will be comfortable building relationships across the business- as a family business cultural fit is very important to us and those relationships are critical. Travel in this role is less than 10% and proximity to Sycamore, IL is important. Are you ready to find that IDEAL career opportunity?
IDEAL INDUSTRIES is an Equal Opportunity/Affirmative Action employer. All qualified applicants will receive consideration for employment without regard to race, color, religion, sex, national origin, disability, or protected veteran status.