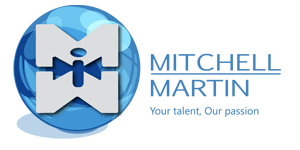 Sourcing Manager(C) at Mitchell Martin Inc
New York, NY
Description
Our client, a major global financial services provider engaged in retail and commercial banking,is seeking a Sourcing Manager (C)
Location:New York, NY
Position: Contract / Full Time
Department Overview:
Brokerage Firm Capital is the investment banking division of Brokerage Firm. With a distinctive business model, Brokerage Firm Capital provides large corporate, government and institutional clients with a full spectrum of solutions to their strategic advisory, financing and risk management needs. Brokerage Firm Capital has offices around the world, employs over 23,000 people and has the global reach, advisory services and distribution power to meet the needs of issuers and investors worldwide.
The Group Procurement organization is responsible for managing the end to end sourcing process for all Brokerage Firm entities to optimize supplier spend, balancing costs against service levels and risks.

We are an equal opportunity employer. We are totally opposed to discrimination in any form on the grounds of race, sex, disability or religion and it is our policy to provide equal employment opportunities for all employees regardless of race, sex, color, nationality, national or ethnic origin, sexual orientation, marital status, age or disability.

Main Function:
• The Sourcing Manager role reports into the Global Category Manager. The primary client area for this role is Corporate Real Estate Services (CRES) which provides Corporate Services, Facilities and Capital Projects to the bank.
• The Sourcing Manager has two key roles, one to lead/manage sourcing projects and two, to define and monitor post contract supplier management of critical suppliers in line with the firm's Sourcing and Supplier Management Policy.
• The Sourcing Manager has lead responsibility for the specific Category within the Americas region and performs the above two roles for the specific Sourcing Category.
In addition, the Sourcing Manager is responsible for:
• Identifying savings opportunities by defining and supporting sourcing strategy across the Category.
• Leading and/or supporting sourcing related activities including RFPs, direct negotiations, reverse auctions and contracting
• Providing Category subject matter expertise to assist in marketplace reviews, vendor selection and in creating service level agreements.
• Establishing and developing relationships with key stakeholders to obtain buy-in for projects.
• Articulating potential financial and service impact.
Main Duties
Work with key Business Users in CRES to optimize supplier costs while enabling the business to maintain appropriate service levels and minimize risk. Specifically devise, agree and execute plans to:
• Lead/manage Sourcing initiatives for relevant Category
o Develop sourcing strategy for assigned Category
o Ensure internal client satisfaction for all Sourcing related activity
o Map out current situation and cross cluster opportunities (including Brokerage Firm Wealth, BGI and Brokerage Firm Group)
o Agree on category approach with Global Category Manager and relevant stakeholders
o Lead/manage tenders by developing quality RFx's, and manage the tender process including commercial negotiations, commercial due diligence and contract negotiations
o Support effective handover of commercial arrangements into live operation
o Sophisticated understanding of sourcing best practices
• Reduce the number of vendors to aggregate spend and leverage purchasing scale and optimize the firms cost base
• Implement and enforce procedures and policy for Sourcing and Post contract supplier management practices.
o Communicate requirements based on risk profile and spend limits
o Review spend MI and ensure adequate arrangements are in place
• Reduce the supply chain risk by ensuring there is regular review of SLAs, putting in place exit plans, reducing dependency on high risk vendors
o Ensure vendor agreements conform to Legal and regulatory guidelines and are adequately updated in writing including SLAs and KPIs, commercial terms
o Ensure vendor owners conduct regular, e.g., monthly, quarterly, review and governance meetings, track SLAs, benefits and develop required solutions
• Ensure that the Business Units use the appropriate processes and systems to execute sourcing and purchase transactions and manage third party spend efficiently
o Stimulate the use of relevant supplier management information to effectively understand unit costs and volume consumption trends
o Ensure there are adequate controls in place, e.g. contract award recommendation procedures, segregation of duties between spend commitment and authorization
&nbs
Person Requirements
Must Have:
Degree Relevant post-graduate or professional qualification
Minimum 7 years work experience of which at least 3 years should be in Sourcing within a reputable firm. Relevant category experience in Corporate Services sourcing
• Senior stakeholder management
• Supply market research skills
• Sourcing and supplier management process skills
• Purchasing operations skills
• Excel analytical skills

PowerPoint
• Deep analytical mind-set - leave no stone unturned
• Confident team player who takes ownership and leads by example
• Pragmatic results driven / execution focused bias
• Excellent communication skills, both verbal and written (including PowerPoint)
Nice to Have:
• Practical training in a reputable blue chip or consulting approach to Strategic
• Sourcing and process design
• Project Management and execution