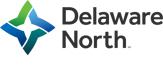 Sous Chef at University of Houston at Delaware North
Houston, TX 77204
Our Exciting Work Environment
Grounded in a foundation of family ownership for over 100 years, Delaware North has earned a reputation as one of the most admired family-owned hospitality companies in the world. At the University of Houston, we provide all food and beverage concessions, suites and catering at TDECU Stadium and the Fertitta Center, home of the University of Houston Cougars teams. We're working behind the scenes and on the front lines – making each guest experience, moment and memory the best it can be.
Are you an experienced and resourceful chef who holds your kitchen to a very high standard and knows how to train and motivate your staff to deliver a consistently great experience day after day? Whenever you see an opportunity to improve the customer experience, you can't help but take action! This position is ideal for someone who enjoys a challenge!
The Sous Chef will provide oversight for all culinary aspects of the catering department with daily supervision and production of the kitchen operations.
Responsibilities
Fully responsible for menu development, scheduling, food and labor costs and sanitation. Plans, prepares and cooks high volume meals, banquets, and catered food to guests and employees.
Responsible for management of the kitchen, including supervising activities of cooks, scheduling, training, implementation of policies and procedures, coordinate and actively participate in event operations and monitor food and labor costs.
Plan menus, catering packages and daily specials, maintaining financial responsibility for the menu mix.
Oversees inventory of food product and coordinates product ordering and receiving within corporate specifications.
Maintain a clean and orderly kitchen to Comply with State and local Health Department Regulations.
Qualifications
We are seeking an innovative culinary professional with 3 years Culinary Arts experience in a high-volume operation including previous supervisory experience required.
Knowledge of restaurant operations, including fine dining, and banquet catering.
Familiar with monitoring food and labor costs, menu development and costing.
Familiar with ordering and inventory procedures.
Strong organizational, communication and leadership skills.
Commitment to excellence in guest service.
ServSafe Certification preferred.
ACF certification preferred. Must obtain certification within 2 years of employment.
Candidate must complete a cooking practical.
Who We Are
Take your career beyond the ordinary—to the extraordinary.
At Delaware North, you'll love where you work, who you work with, and how your day unfolds. Whether it's in sporting venues, casinos, airports, national parks, iconic hotels, or premier restaurants, there's no telling where your career can ultimately take you. We empower you to do great work in a company with 100 years of success, stability and growth. If you have drive and enjoy the thrill of making things happen - share our vision, grow with us.
Delaware North is one of the largest privately held hospitality companies in the world. Founded in 1915 and owned by the Jacobs family for more than 100 years, Delaware North has global operations at high-profile places such as sports and entertainment venues, national and state parks, destination resorts and restaurants, airports, and regional casinos. Our 55,000 employee associates are dedicated to creating special experiences one guest at a time in serving more than a half-billion guests annually. Delaware North operates in the sports, travel hospitality, restaurant and catering, parks, resorts, gaming, and specialty retail industries and has annual revenue of about $3 billion. Learn more about Delaware North, a global leader in hospitality, at www.DelawareNorth.com.
All applicants will be subject to a pre-employment background check and may be subject to a pre-employment drug test depending upon the position and/or client requirements.
Delaware North Companies, Incorporated and its subsidiaries consider applicants for all positions without regard to race, color, religion, creed, gender, national origin, age, disability, marital or veteran status, sexual orientation, or any other legally protected status.  Delaware North is an equal opportunity employer.
#LI-AT1