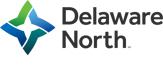 Sous Chef - Good Game Restaurant, the Battery Atlanta at Delaware North
Atlanta, GA 30339
Our Exciting Work Environment
New upscale casual dining/bar, sports and entertainment venue offering full service menu and bar dining with entertainment. The new restaurant in The Battery Atlanta will offer great food, Swing Suites, TV's throughout creating a great place to watch sports, and gaming in a fun and energetic environment setting us apart from our competition.
We have 2 Sous Chef positions available that will assist the Executive Chef in all culinary aspects of this operation to include restaurant and bar, suites and catering. 
Responsibilities
Assist Executive Chef in menu development, scheduling, food and labor costs, and sanitation.
Plan, prepare, and execute high volume meals, banquets and catered food.
Assist Executive Chef with management of the kitchen staff, including supervising, scheduling, coaching, and training.
Coordinate and actively participate in tastings and event operations.
Hands on management of day to day operations of all food outlet kitchens. Implements and enforces all departmental and organizational policies and procedures.
Oversee inventory of food product and coordinate product ordering and receiving, in accordance with corporate specifications.
Maintain a clean and orderly kitchen to comply with all state and local Health Department regulations.
Continuously monitor food and labor costs, with support from executive chef, take corrective action to ensure financial expectations for department are exceeded
Other duties as assigned.
Qualifications
Minimum 3 years Culinary Arts experience in a high-volume operation.
Previous supervisory experience required.
Knowledge of restaurant operations, including fine dining, banquets and catering.
Familiar with monitoring food and labor costs, menu development and costing.
Familiar with ordering and inventory procedures.
ServSafe Certification preferred.
ACF certification preferred. Must obtain certification within 2 years of employment.
Candidate must complete a cooking practical.
Strong organizational, communication and leadership skills.
Commitment to excellence in guest service.
Ability to work flexible schedule to accommodate business levels. 
Who We Are
At Delaware North, you'll love where you work, who you work with, and how your day unfolds. Whether it's in sporting venues, casinos, airports, national parks, iconic hotels, or premier restaurants, there's no telling where your career can ultimately take you. We empower you to do great work in a company with 100 years of success, stability and growth. If you have drive and enjoy the thrill of making things happen - share our vision and grow with us.
Delaware North Companies, Incorporated and its subsidiaries consider applicants for all positions without regard to race, color, religion, creed, gender, national origin, age, disability, marital or veteran status, sexual orientation, or any other legally protected status.  Delaware North is an equal opportunity employer.