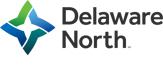 Sous Chef at The Turn at Delaware North
Green Bay, WI 54304
Our Exciting Work Environment
Grounded in a foundation of family ownership for over 100 years, Delaware North has earned a reputation as one of the most admired family-owned hospitality companies in the world. At the Titletown district, we provide all food and beverage, special events, and programing within the sled hill/skate park and the new café, 46 Below. We're working behind the scenes and on the front lines – making each guest experience, moment and memory the best it can be.
This will be a new upscale casual dining/bar, sports and entertainment venue offering full service menu and bar dining with entertainment activities. 
We have 2 Sous Chef positions available that will assist the Executive Chef in all culinary aspects of this operation to include restaurant and bar, suites and catering. 
Responsibilities
Assist in hiring, development, training and mentoring of staff and act as a resource to them.
Coach, counsel and assist in conducting performance evaluations of production team.
Recommend or conduct disciplinary action, including termination, of production team when necessary according to company standards.
Assist in developing training and trailing programs for production team.
Monitor staffing levels to minimize cost and increase productivity. Recommend staffing needs according to business levels.
Maintain a team-oriented atmosphere.
Perform all reasonable requests from the management team.
Attend and participate in all scheduled meetings and training sessions.
Follow proper time-keeping policies and procedures.
Know and follow all company emergency and safety procedures.
Qualifications
Prior food production supervisory/management experience.
Culinary degree and/or training preferred.
Excellent volume cooking skills, presentation skills and palette.
Experience in quality-oriented catering or banquet facility.
Strong leadership and management skills working with a variety of associates of different skill levels and varied backgrounds.
Proficient computer skills in Word, Excel, and the kitchen computer production system.
Excellent communication skills (written and oral) and good listening skills.
Ability to handle many tasks at once and effectiveness in a fast-paced work environment.
Thoroughness, attention to details, and excellent organizational skills.
Good decision-making and ability to proactively make changes as needed.
Ability to communicate effectively with associates, management, clients and vendors if necessary.
Ability to work flexible schedule to accommodate business levels. 
ACF Certification preferred, must obtain within the first 2 years of employment.
Who We Are
Take your career beyond the ordinary—to the extraordinary.
At Delaware North, you'll love where you work, who you work with, and how your day unfolds. Whether it's in sporting venues, casinos, airports, national parks, iconic hotels, or premier restaurants, there's no telling where your career can ultimately take you. We empower you to do great work in a company with 100 years of success, stability and growth. If you have drive and enjoy the thrill of making things happen - share our vision, grow with us.
Delaware North is one of the largest privately held hospitality companies in the world. Founded in 1915 and owned by the Jacobs family for more than 100 years, Delaware North has global operations at high-profile places such as sports and entertainment venues, national and state parks, destination resorts and restaurants, airports, and regional casinos. Our 55,000 employee associates are dedicated to creating special experiences one guest at a time in serving more than a half-billion guests annually. Delaware North operates in the sports, travel hospitality, restaurant and catering, parks, resorts, gaming, and specialty retail industries and has annual revenue of about $3 billion. Learn more about Delaware North, a global leader in hospitality, at www.DelawareNorth.com.
All applicants will be subject to a pre-employment background check and may be subject to a pre-employment drug test depending upon the position and/or client requirements.
Delaware North Companies, Incorporated and its subsidiaries consider applicants for all positions without regard to race, color, religion, creed, gender, national origin, age, disability, marital or veteran status, sexual orientation, or any other legally protected status.  Delaware North is an equal opportunity employer.
#LI-AT1