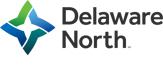 Sous Chef, Patina Restaurant Group at New England Aquarium at Delaware North
Boston, MA 02110
Our Exciting Work Environment
The New England Aquarium located in Boston, Massachusetts is a global leader in ocean exploration and marine conservation. With more than 1.3 million visitors a year, the Aquarium is one of the premier visitor attractions in Boston and a major public education resource for the region. The New England Aquarium serves as a responsive community resource that attracts and involves the broadest possible audience; seeks a culturally diverse staff and governing board that reflect our community; adheres to the highest standards of animal stewardship; and is committed to delivering the highest quality visitor experience in a welcoming and enjoyable manner that inspires awe, curiosity, understanding, caring, and action.
The Opportunity
An immediate Sous Chef opportunity exists for a proven culinary professional with the ability to maintain our high standards of quality and guest satisfaction. Patina Restaurant Group is searching for a Sous Chef that will provide direct support to the Executive Chef in overseeing all aspects of kitchen operations; cooking, production, inventory, quality control and sanitation. Ideal candidates are passionate culinary experts that can deliver the finest cuisine from ticket order to table in a fast-paced and dynamic work environment. The ideal candidate is dedicated to culinary excellence and customer satisfaction. Representatives must be prepared to take on supervisory duties for subordinate back of the house staff as necessary. With these responsibilities, Patina Restaurant Group offers great opportunities to build and grow into a professional culinary expert while maintaining a healthy and enjoyable work life balance.
Responsibilities
· Assist the Executive Chef in ensuring smooth running of kitchen functions.
· Train, supervise and motivate subordinate staff
· Order dry and fresh goods and determine whether food meets quality standards and or needs to be rejected; approve invoices of food delivered during the assigned shift.
· Participate in selection, hiring and promotion of potential cooks, dishwashers and other back of the house positions.
· Present daily specials to the dining room staff and provide verbal dish descriptions, if applicable and conduct necessary prep cooking for each service.
· Responsible for kitchen operations in absence of superior chefs (days off, vacation, etc.)
· Inspect cleanliness and organization of kitchen, prep kitchen, dishwashing area, and pastry kitchen to comply with the high standards of the Health Department.· Assist in monthly inventory of total kitchen small wares and kitchen equipment.
· Inspects all food to insure compliance with federal and state standards, as well as internal quality standards. Must be able to fully manage the food safety program of the organization.
Qualifications
· Minimum 2 years of culinary background or 1-2 years' experience as a Sous Chef in a high-volume, full-service restaurant of similar capacity and clientele.
· Certificate or degree in Culinary Arts preferred.
· Knowledge of the venue's specialty cuisine highly preferred.
· Servsafe, Food Safety Handler, and Training for Intervention Procedures (TIPS) certification required.
· Ability to work flexible hours, including nights, weekends, and holidays in addition to normal business hours, as needed.
· Has experience working with and an understanding of P&L's and budgeting techniques.
· Have a passion for culinary excellence; open and willing to learn new techniques.
· Able to speak clearly and listen attentively to supervisors, employees and customers; able to give direction as necessary.
· Impeccable service standards, clean work habits with a great attention to detail.
·Ability to navigate and utilize Microsoft Office Suite programs (especially Word, Excel, PowerPoint, and Outlook), appropriate point of sale (POS) systems, and any other required operating machines (i.e. online or digital reservation systems).
Equal Employment Opportunity
Delaware North Companies, Incorporated and its subsidiaries consider applicants for all positions without regard to race, color, religion, creed, gender, national origin, age, disability, marital or veteran status, sexual orientation, or any other legally protected status. Delaware North is an equal opportunity employer.
#LI-AS2
Who We Are
Take your career beyond the ordinary—to the extraordinary, with Patina Restaurant Group and Delaware North.
Patina Restaurant Group, a bi-coastal boutique company, continues to grow as a leader in the premium segment of the restaurant industry! Boasting approximately 80 restaurants and hospitality venues in performing arts centers, Patina Restaurant Group offers outstanding career opportunities for talented & highly motivated professionals who have an eye for detail and an appreciation for the exceptional quality and level of service they stand for.  

Our family of restaurants are aligned with unique architectural landmarks and cultural institutions that strive to enrich the American experience through fine arts, dance, music, theatre and performance. PRG operates exciting restaurants in world famous locations: from Lincoln Ristorante at Lincoln Center to the Sea Grill at Rockefeller Center; timeless spaces like the Michelin-starred Patina at Walt Disney Concert Hall, or fresh new collaborations like Morimoto Asia - our restaurants offer the finest in artisanal culinary inspirations. 
Patina Restaurant Group is a proud subsidiary of Delaware North. And at Delaware North - whether it's in sporting venues, casinos, airports, national parks, iconic hotels, or premier restaurants - there's no telling where your career can ultimately take you! We empower you to do great work in a company with 100 years of success, stability and growth. Delaware North is one of the largest and most admired, privately-held hospitality companies in the world, and when put together with Patina Restaurant Group's exceptional cuisine, landmark locations, and genuine hospitality – the sky is the limit.