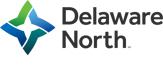 Sous Chefs, Banners Kitchen & Tap at Delaware North
Boston, MA 02114
Responsibilities
As a Sous Chef at the Hub, you'll be responsible for:
Hands on cooking.
Training, supervising, and motivating the team.
Participating in the selection, hiring, and promotion of potential cooks, dishwashers, and other back of the house positions.
Effective and efficient kitchen operations in absence of superior chefs (days off, vacation, etc.).
Inspecting cleanliness and organization of kitchen, prep kitchen, dishwashing area, and pastry kitchen to comply with the high standards of the Health Department.
Assisting in weekly inventory of total kitchen small wares and kitchen equipment.
Ordering and inspecting all food to insure compliance with federal and state standards, as well as internal quality standards. Must be able to fully manage the food safety program of the organization.
Maintaining labor and food cost at all times.
Qualifications
Required Skills and Experience
Minimum 4 years of culinary experience or 2 years as a Sous Chef in a restaurant with a similar style of dining, capacity, and volume.
Managerial experience with the ability to manage and motivate staff.
Servsafe, Food Safety Handler, and Training for Intervention Procedures (TIPS) certification.
Ability to work flexible hours, including nights, weekends, and holidays in addition to normal business hours, as needed.
Has experience working with and an understanding of P&L's and budgeting techniques.
Able to speak clearly and listen attentively to supervisors, employees and customers; able to give direction as necessary.
Impeccable service standards, clean work habits with a great attention to detail.
Ability to navigate and utilize Microsoft Office Suite programs (especially Word, Excel, PowerPoint, and Outlook), & (POS) systems.
Equal Employment Opportunity
Delaware North Companies, Incorporated and its subsidiaries consider applicants for all positions without regard to race, color, religion, creed, gender, national origin, age, disability, marital or veteran status, sexual orientation, or any other legally protected status. Delaware North is an equal opportunity employer.
#LI-AS2
More Information
The Rewards
Competitive compensation package
Major medical insurance options
Dental, vision, and life insurance
Paid vacation
401k program
Company dining discount program 
Who We Are
Take your career beyond the ordinary—to the extraordinary, with Patina Restaurant Group and Delaware North.
Patina Restaurant Group, a bi-coastal boutique company, continues to grow as a leader in the premium segment of the restaurant industry! Boasting approximately 80 restaurants and hospitality venues in performing arts centers, Patina Restaurant Group offers outstanding career opportunities for talented & highly motivated professionals who have an eye for detail and an appreciation for the exceptional quality and level of service they stand for.  

Our family of restaurants are aligned with unique architectural landmarks and cultural institutions that strive to enrich the American experience through fine arts, dance, music, theatre and performance. PRG operates exciting restaurants in world famous locations: from Lincoln Ristorante at Lincoln Center to the Sea Grill at Rockefeller Center; timeless spaces like the Michelin-starred Patina at Walt Disney Concert Hall, or fresh new collaborations like Morimoto Asia - our restaurants offer the finest in artisanal culinary inspirations. 
Patina Restaurant Group is a proud subsidiary of Delaware North. And at Delaware North - whether it's in sporting venues, casinos, airports, national parks, iconic hotels, or premier restaurants - there's no telling where your career can ultimately take you! We empower you to do great work in a company with 100 years of success, stability and growth. Delaware North is one of the largest and most admired, privately-held hospitality companies in the world, and when put together with Patina Restaurant Group's exceptional cuisine, landmark locations, and genuine hospitality – the sky is the limit.