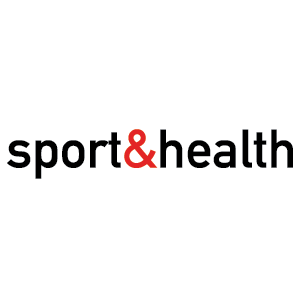 Spa Coordinator at Sport & Health
Alexandria, VA 22301
Summary Objective:
Spa Coordinators are responsible for creating a positive and relaxing spa experience under the Spa Director and with the support of the Spa Team.  This experience includes answering phones, scheduling spa services, greeting all customers, assisting with inquiries, and processing point of sale transactions for all products, always exceeding expectations.
Essential Functions:

Deliver the Ultimate Beauty Experience to Every Guest, Every Time
Facilitate day-to-day spa management by booking services
Answer phone calls, respond to inquiries, and refer as needed
Welcome clients upon arrival
Keep spa clean, stocked, and organized
Job Responsibilities:
Retain hair care, massage therapy, and other spa services
Ensure that any waivers or consent forms are signed by client
Inform spa professionals about daily schedules
Maintain and report schedule accurately
Handle payments efficiently and accurately
Promote products and services
Monitor inventory of products, supplies, and equipment
Notify spa director about inventory needs, equipment issues, etc.
Attend all required meetings and trainings
Understand and follow employee standards of conduct and ethics
Uphold club building, facilities, service, program, and emergency procedures
Assume other duties as assigned
Work mornings, evenings, and weekends as necessary
Required Knowledge, Skills & Abilities:
Excellent verbal and nonverbal communication skills
Excellent listening skills
Strong work ethic that includes punctuality, organization, and attention to detail
Ability to maintain a friendly, enthusiastic, and positive attitude
Outwardly facing professional appearance
Confidence and desire to create new relationships quickly
Ability to quickly acquire and apply new knowledge and skills
Willingness to work flexible hours
Knowledge of basic cash handling procedures
Basic computer skills (MS Office, email, MS Windows)
Required Experience, Education & Certifications:
High school diploma or GED preferred
Physical Activities & Requirements, Visual Acuity, and Working Conditions:
Physical demands listed here are representative of those that must be met to successfully perform essential job functions. Reasonable accommodations may be made to enable individuals with disabilities to perform essential functions.

Bending body downward and forward by bending spine at the waist. This factor is important if it occurs to a considerable degree and requires full motion of the lower extremities and back muscles.
Bending the body downward and forward by bending leg and spine.
Extending hand(s) and arm(s) in any direction.
Particularly for sustained periods of time.
Moving about on foot to accomplish tasks, particularly for long distances or moving from one work site to another.
Using upper extremities to press against something with steady force in order to thrust forward, downward or outward.
Using upper extremities to exert force in order to draw, haul or tug objects in a sustained motion.
Raising objects from a lower to a higher position or moving objects horizontally from position-to-position. This factor is important if it occurs to a considerable degree and requires substantial use of upper extremities and back muscles.
Applying pressure to an object with the fingers and palm.
Perceiving attributes of objects, such as size, shape, temperature or texture by touching with skin, particularly that of fingertips.
Expressing or exchanging ideas by means of the spoken word. Those activities in which they must convey detailed or important spoken instructions to other workers accurately, loudly, or quickly.
Perceiving the nature of sounds at normal speaking levels with or without correction. Ability to receive detailed information through oral communication, and to make the discriminations in sound.
Repetitive motion. Substantial movements (motions) of the wrists, hands, and/or fingers.
Medium work. Exerting up to 50 pounds of force occasionally, and/or up to 30 pounds of force frequently, and/or up to 10 pounds of force constantly to move objects.
The worker is required to have visual acuity to perform an activity such as: operates machines, such as lathes, drill presses, power saws, and mills where the seeing job is at or within arm\u0027s reach; performs mechanical or skilled trades tasks of a non-repetitive nature, such as carpenter, technicians, service people, plumbers, painters, mechanics, etc.
Employee Benefits:
All US Fitness team members receive:

Complimentary Membership and Guest Privileges
Discounts on Personal Training, Mind&Body, Aquatics, and Kids Programs
Discounts on Serenity Day Spa Services and all apparel
Employee Referral Bonus
In-house Continuing Education Credits and CEC Reimbursement
Additional Full Time Benefits:
Medical, Dental, Vision, Supplemental Benefits and Group Life Insurance Benefits
401(k) Retirement Plan
Paid Time Off
US FITNESS IS AN EQUAL OPPORTUNITY EMPLOYER
US Fitness is committed to providing access and reasonable accommodation in its recruitment and employment for individuals with disabilities. To request disability accommodation in the application process, contact us at 703-740-9009 or by email at recruiting@usfitnessgroup.com. This contact information is for accommodation requests only and cannot be used to inquire about the status of applications.
Candidates outside of the specified area are welcome to apply but if selected for an interview, they must be willing to travel at own cost. Relocation assistance is not offered. 
US Fitness is an equal opportunity employer and conducts all hiring and employment practices strictly in accordance with applicable employment discrimination laws and regulations. Discrimination in employment on the basis of any classification protected under federal, state, or local law is a violation of our policy and is illegal. The Company does not discriminate in hiring or employment on the basis of race, color, creed, religion, sex, national origin, ancestry, age, mental or physical disability (including HIV and AIDS), pregnancy, protected veteran status, status as a uniformed service member under the Uniformed Services Employment and Reemployment Rights Act ("uniformed service member status"), marital status, sexual orientation, gender identity, genetic information, or other categories defined by federal, state, or local law.