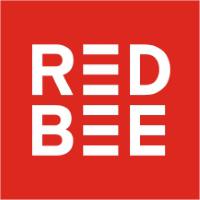 Spanish Description Writer at FYI Television/Redbee Media
GRAND PRAIRIE, TX 75050
Job Description
DESCRIPTION WRITER REQUIREMENTS:
Spanish Description Writers are expected to perform up to or beyond a variety of assignment-specific minimums, maintaining production weekly production stats to which they will be held on an ongoing basis.Performs creation and entry of television program information. This position includes heavy data entry with attention to detail, excellent writing skills including grammar and spelling, communication with vendors for schedules and other needs, ability to multi-task, deadline driven assignments, and inter-departmental communication skills. This position is based on deadline and production requirements, monthly production expectations as measured by monthly metrics compilations, new vendor ramp-up, continual airing updates, and flexibility to handle tasks at a moment's notice.
MAJOR RESPONSIBILITIES:
Creation and entry of all required program database information
Proofreading other team members' descriptions
Checking central e-mail system for updates and program attributes for all stations assigned
Ongoing contact with vendor/programmers
Responding to and acting upon all scheduled and ad hoc individual or team reports
Ability to meet and maintain minimum monthly production requirements, as measured by monthly compilation of individual productivity metrics.
Performs other duties as required or appropriate.
REQUIRED JOB SKILLS:
Excellent data entry skills with attention to detail
Spanish/English Bilingual
Type 40+ words per minute
Excellent grammar and spelling skills
Excellent communication skills including ability to speak with outside vendors in a professional manner
Ability to use all tools provided for research
Ability to multi-task
Familiarity with the Microsoft Office Suite: Word, Outlook and Excel
Highly organized and motivated to excel
Works well in a team environment
Solid analytical, technical, and problem solving skills
Knowledge of Microsoft Word, Excel, Outlook, Internet Explorer, and Search Engines
Self-motivated and willing to work in a fast-paced environment