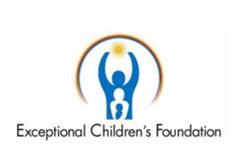 Special Education Teacher at Exceptional Children's Foundation
Culver City, CA 90230
Title: Special Education Teacher
Reports to: Principal
Department: Kayne ERAS School
Location: 5350 Machado Road, Culver City, CA 90230
FLSA Status: Exempt/B
Program Hours: Monday-Friday, 7:30 a.m. to 3:30 p.m. Position is based on a school-year calendar that may change each year and includes an unpaid summer recess.
Supervisory Responsibility: Teacher Assistant/Adult Assistant
POSITION SUMMARY
The primary responsibility of the highly qualified teacher is to provide an educational program for all enrolled students, continually assess student needs, and design and deliver lessons based on those needs and State standards. Maintain records, communicate with parents and management including principal and counselors.
Essential Duties:
Classroom
30% Manage the educational program for each student in assigned classroom ensuring progress on all IEP goals and district and State requirements. Establish individual student goals and objectives and coordinate these with other services being provided to the student, using the appropriate school district form. Write detailed daily lesson plans, which contain daily objectives, materials, methods, and activities. Assess individual students in all curriculum areas relevant to the IEP twice a year and document in the progress reports.
5% Maintain a positive learning environment that fosters students' personal responsibility and participation in planning as appropriate.
5% Develop appropriate and complementary activities (i.e., field trips or presentations) coordinating these with other school programs, and ensure that they comply with school policies.
5% Maintain communication between the classroom team, principal and the school administrative staff, especially in regard to student information and attendance, class schedule changes, and the changing needs of the students and the classroom program.
5% Establish and maintain a behavior management system in the classroom consistent with the school's policies.
5% Maintain student records including progress charts, daily or weekly grades, test scores, behavioral check sheets, incident reports, report cards, graduation worksheets, etc.
5% Maintain an attractive classroom environment conducive to and representative of learning (organized, orderly, and accessible). Bulletin board displays should be updated regularly.
Parents
5% Communicate with each parent/care provider on a weekly basis for encouragement and support; maintain a parent contact log and submit to direct supervisor every week.
5% Communicate with each parent prior to the IEP meeting to ensure that they are able to attend; be prepared to discuss and present the student's goals and objectives, current work samples, and test protocols.
5% Hold at least one progress conference yearly with the family of each student.
School
5% Supervise, train, and assist aides, interns, volunteers, or other trainees serving in assigned classroom. Clearly communicate assignments and expectations, maintain accurate attendance records, complete performance evaluations, and initiate disciplinary actions.
10% Participate in school committees, programs, and activities as requested. Attend Fall Back-to-School Night and Spring Open House events.
5% Attend monthly faculty meeting, weekly core and team meetings and School staff meetings as directed.
2.5% Participate in required trainings including dispensing of medication, mandated reporting, behavior management, confidentiality/HIPAA, etc.
2.5% Implement First Aid/CPR as necessary; initiate approved NCI procedures when dealing with students in crisis. Dispense medication as directed per the student's prescription.
Other Duties:
Comply with ECF's Injury and illness Prevention Program. Ensure safe use and operation of tools and/or equipment;

Comply with ECF policies and procedures, including mandated reporting requirements; Maintain expertise in subject matter by continuing study, research, and application of new information in the field.

Maintain professional dress code and appearance, demeanor and boundaries.

Observe regular, on-site work hours.

Perform other duties as assigned.
QUALIFICATIONS
Education/Licenses/Certifications: Bachelor's Degree and a current California State Special Education Credential or other special education credential recognized by the California Teaching Commission.
Experience: Two years teaching experience in special education classroom.
Knowledge/Abilities/Skills:
Behavior Management and Confidentiality Training required.

Knowledge of Welligent and MS office helpful.

Strong Organizational skills and attention to detail.

Ability to manage time and work effectively to meet deadlines.

Excellent oral and written communication skills.

Ability to follow directions.

Ability to interact with all levels of the organization.

Ability to deal appropriately with sensitive and confidential information.
REQUIREMENTS
Pass a DOJ background investigation.

Provide evidence of a negative TB test initially and every three years thereafter.

Obtain and maintain Non-violent Crisis Intervention (NCI), First Aid and CPR certification.

Maintain a valid California specialized teaching credential, wavier, or permit.
HOW TO APPLY
Qualified applicants may submit an employment application by visiting our ECF careers page:
https://j.brt.mv/ATS/CompanyPortal.do?companyGK=30193&portalGK=18277
Exceptional Children's Foundation provides equal employment opportunities to all employees and applicants in all company facilities without regard to race (including hair texture and hairstyles), color, religious creed, sex, national origin, ancestry, citizenship status, pregnancy, childbirth, (or related medical conditions, including, but not limited to lactation), physical disability, mental and/or intellectual disability, age, military status or status as a Vietnam-era or special disabled veteran, marital status, registered domestic partner or civil union status, gender (including sex stereotyping and gender identity or expression), medical condition (including, but not limited to, cancer related or HIV/AIDS related), genetic information, or sexual orientation in accordance with applicable federal, state and local laws. This policy applies to all terms and conditions of employment, including, but not limited to, hiring, placement, promotion, termination, layoff, recall, transfer, leaves of absence, compensation and training.