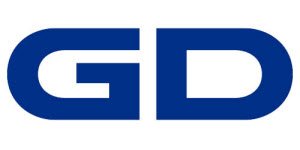 Special Operations IT Instructor at General Dynamics Information Technology
Fort Bragg, NC
Type of Requisition: Regular

Clearance Level Must Be Able to Obtain: Top Secret/SCI

Job Family: Systems Engineering


The position requires an experienced Systems and/or Network Administrator who will deliver formal classroom instruction on implementation, design, and administration of Systems, Servers, and Local / Wide Area Networks. The instructor will perform the normal instructor duties associated with formal instruction including, but not limited to, preparing, maintaining and securing the training environment. Serves as an instructor for the customer's SOC-Operators Training Course and provides support as required conducting student evaluations and assessments. This includes written examinations, quizzes, practical evaluations, and other training as required. Provide input and develop customized official curriculum as directed to accurately train the customer's network and systems administrators on proper configuration, operation, and maintenance of network and/or systems operations and procedures. Additionally, the instructor must have a working knowledge with the Department of Defense's implementation of commercial inter-network technologies to support converged, multi-security enclave networks. Candidates will complete a formalized Instructor Training Course once hired.


Duties include:


+ routine system maintenance and analysis functions including: hardware configurations; adding, removing and replacing hardware components;

+ use of hardware and software diagnostic testing tools; and cable infrastructure installation and maintenance.

+ supervise and perform maintenance of networks and systems, troubleshoot LAN/WAN related problems and evaluate communications hardware and software.


Requirements:


+ 5+ years Technical Instruction experience

+ Any industry certifications for Cisco CCNA, Microsoft MCSA, any Vmware, or any NetApp certifications will be considered a plus.

+ Must comply with DoD 8570.01M IAT Level II

+ Lift 35lbs


null

We are GDIT. The people supporting some of the most complex government, defense, and intelligence projects across the country. We deliver. Bringing the expertise needed to understand and advance critical missions. We transform. Shifting the ways clients invest in, integrate, and innovate technology solutions. We ensure today is safe and tomorrow is smarter. We are there. On the ground, beside our clients, in the lab, and everywhere in between. Offering the technology transformations, strategy, and mission services needed to get the job done.
GDIT is an Equal Opportunity/Affirmative Action employer. All qualified applicants will receive consideration for employment without regard to race, color, religion, sex, sexual orientation, gender identity, national origin, disability, or veteran status, or any other protected class.