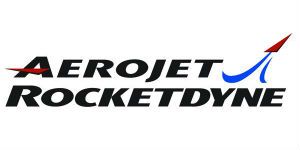 Specialist Engineer, Facilities Engineering & Planning at Aerojet Rocketdyne
Canoga Park, CA
Overview
Aerojet Rocketdyne is a world-recognized aerospace and defense leader providing propulsion and energetics to its space, missile defense, strategic, tactical missile and armaments customers throughout domestic and international markets. We offer a complete line of propulsion products for launch vehicles, missile defense and advance hypersonic propulsion. For more information about our company visit our website at www.rocket.com.
Facilities Engineering & Planning, at the Aerojet Rocketdyne Los Angeles Site, is looking to hire a Facilities Project Engineer with experience in managing projects for Manufacturing & Process equipment installations and Facility modifications.
Essential Job Functions (Including % of Time for Each)
The responsibilities of this position include internal customer interface, external contractor interface, and leading Project Teams on a variety of Facilities Projects (such as purchase and installation of machinery & equipment, facilities upgrades & renovations, moves & rearrangements of office, lab and manufacturing functions, and other support). Primarily, these responsibilities include:
40% - Coordinating with Safety, Health & Environment (SH&E), Maintenance, Supply Management, Finance, and others for the successful planning, implementation, and completion of assigned projects.
30% - Oversight of service and construction contractors.
20% - Developing and maintaining project scope, schedule, cost, AutoCad layouts, and project specifications.
10% - Generating and reviewing/approving work authorizations and invoices for payment.
Requirements
BA/BS degree in Industrial, Mechanical, Electrical, Civil, Structural Engineering or Architecture and at least nine (9) years related experience.
High level of Safety and Customer focus.
Strong skills in leadership, teamwork, Risk and Opportunity Management, and ability to communicate effectively with all levels of management, customer personnel, outside agencies, suppliers and others.
Ability to support several projects and competing priorities simultaneously.
Proficient in Microsoft Word, Excel, Power Point, Project, Access & Oracle Databases.
Knowledge of local Building codes and AutoCad preferred.
Must be able to satisfy federal government requirements for access to government information. Having dual citizenship may preclude you from being able to meet this requirement.
U.S. Citizenship, Permanent Resident, or other status as a U.S. Person is required.
Work Environment/Physical Requirements:
The work environment may require a combination of indoor and outdoor activity (hot, cold, wet, humid conditions) with a varied amount of walking, standing, sitting, climbing (i.e. ladders, stairs, scaffolding, ramps). While performing the duties of this job, employees may work around variable noise levels, partiluate and fumes. May require the use of personal protective equipment such as safety glasses, hardhats, safety shoes, hearing protetion, and shop coat. Will also be required to work in a standard office setting and use standard office equipment, including a computer. Some employees may be required to drive between various locations within the Company facility or between locations. May require the ability to travel by air or auto. This position will be expected to work varying shifts and hours to ensure successful operation of activities in the organization.