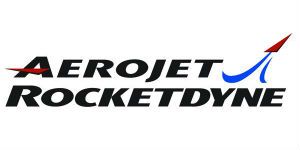 Specialist Engineer (Mechanical Design Engineer) at Aerojet Rocketdyne
Huntsville, AL
Overview
Aerojet Rocketdyne is a world-recognized aerospace and defense leader providing propulsion and energetics to its space, missile defense, strategic, tactical missile and armaments customers throughout domestic and international markets. The company offers a complete line of propulsion products for launch vehicles, missile defense, tactical and advanced hypersonic propulsion.
Aerojet Rocketdyne seeks a Specialist Engineer (Mechanical Design Engineer) to join our engineering design team at our Huntsville, AL location. This is a senior-level design engineering position with a focus on component and system design for solid propulsion systems. Work is performed with minimal direction. The position exercises considerable latitude in determining objectives and approaches on assignments. The candidate will guide component design and system design of Nozzles, Igniters, Actuators, Pressure Vessel and Solid Propellant used in Solid Propulsion Systems.
This current opening may be filled at this level as posted or at one level higher.
Essential Job Functions (Including % of Time for Each)
Under limited general supervision, the Senior Engineer performs professional assignments requiring complete working knowledge of application of concepts, practices, and techniques.
60% - Lead mechanical design activities for solid propulsion systems and components. Solid propulsion design activities include strategic booster motors, tactical rocket motors and controllable solids. Will independently develop design concepts, 3D models and support the development of detailed drawings for the manufacture of parts. Conduct trade studies and develop component specifications and procedures as required. Interact with component analysis, manufacturing, project engineering, quality and customer support groups. Plan and execute design tasks with limited general direction and work effectively within an Integrated Product Team (IPT) environment.
20% - Participate in shop floor and production hardware processing at suppliers and internally. Provide input to address nonconforming hardware, process planning, support production meetings, and work with supply chain to assure that design requirements are met. Support engineering drawing and specification updates at configuration change boards.
10% - Develop test plans and technical reviews. Assist in the identification and support of risk reduction and environmental test requirements. This may include manufacturing pathfinders, subscale testing, component and system level qualification tests.
10% - Prepare material and support presentations for internal and external customers. Responsible for preparing engineering reports to support tolerance studies, engineering analyses or failure investigations, including technical close-out reports.
Requirements
Bachelor of Science degree in Mechanical or Aerospace Engineering and nine (9) years of directly related experience, or an equivalent combination of education and experience is required. An advanced engineering degree is a plus. A strong mechanical aptitude and experience with CAD software tools (CREO and/or NX) is desired, as well as proficiency with Microsoft Office products (Word, Excel and PowerPoint).
May be required to obtain and maintain a U.S. Security Clearance at the appropriate level. Must be able to satisfy federal government requirements for access to government information, and having dual citizenship may preclude you from being able to meet this requirement.
Work Environment/Physical Requirements:
Employees in these positions must possess mobility to work in a standard office setting and to use standard office equipment, including a computer; stamina to sit or stand and maintain attention to detail despite interruptions; may occasionally lift/carry/push/pull up to 25 pounds; may require occasional walking, climbing, stooping, crouching, and/or bending; and vision to read printed materials and a computer screen, and hearing and speech to communicate in person and over the telephone. May require the ability to travel by air or auto. May require the use of personal protective equipment such as safety glasses, safety shoes, and shop coat. These positions may be expected to work varying shifts and hours to ensure successful operation of activities in the organization.