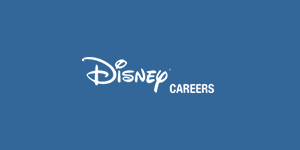 Specialist, Guest Services at Walt Disney Company
Chicago, IL
JOB DESCRIPTION


Guest-facing position accountable and responsible for the management of regional team's client communication and service for sophisticated, high-volume, luxury travel programs from the time of booking through the time of travel. Has autonomous, decision-making authority relating to guest recovery issues that affect program profitability.


Responsibilities:


+ Accountable and responsible for the management of hundreds of client relationships within the team's specified region from the time of booking through post-trip communication for complex, high-volume travel products. Makes decisions and advises direct report(s) on the disposition of client issues and concerns that have direct financial impact on program profitability. Advises travelers on the nature of international travel, troubleshoots traveler issues and concerns, and provides comprehensive and pertinent information while providing excellent customer service that exceeds expectations and helps clients understand the value of travelling with National Geographic. Mentors and advises direct report(s) on same. Supports and enforces National Geographic Expeditions systems, policies, procedures and productivity standards.

+ Accountable for team's timely collection of traveler payments and ensuring all invoices are accurate and up to date to avoid loss of revenue, as well as the receipt of all required paperwork including travel waivers to minimize company liability risk.

+ Manages one or more Guest Services Coordinator(s).

+ Accountable for accuracy and entry of team's regional traveler details in database.

+ Onboards and trains new team members as needed.

+ Other tasks as needeed – Assist in creation of trip evaluations, reconciling bookings with Sales teams, assists with creating insurance rosters for all booked travelers.


Requirements:


+ B.A. degree or equivalent with at least 1 year of related experience. Background in customer service, logistics or travel is desired. International travel experience to at least 2 different regions of the world is required and experience working with luxury-oriented clients is a plus.

+ Destination Knowledge and Travel Experience: Experience traveling overseas is a must. Our travelers are typically well-educated and well-traveled and the ability to talk about destinations from a first-hand experience is important. Managing group logistics and having served as a Tour Leader in the past is a plus.

+ Communication Skills: Excellent verbal and written communication skills. Ideal candidates will have superb people skills, a dynamic personality, be a sophisticated conversationalist, confident, empathetic and friendly. Must be comfortable talking with clients on the phone. Foreign language skills are a plus.

+ Analytical and Problem Solving Skills: Demonstrated ability to anticipate problems, find creative solutions to challenging situations, and present complicated information in a clear and simple manner.

+ Organizational Skills: The candidate must be highly organized, able to multi-task, and manage hundreds of travelers with numerous itineraries and destinations.

+ Detail Orientation: Attention to detail is critical. Unwavering accuracy, excellent and systematic organizational skills, and flawless attention to detail is necessary.

+ Computer Skills: Working knowledge of Microsoft Word, Office, Excel, PowerPoint, and common Internet browsers and applications. A background using QuickBase, other databases, or CRM software is a plus.

+ Customer Service Orientation: Commitment to delivering the highest level of quality and service to clients. Experience working with luxury-oriented clients is highly desired.

+ Work Ethic: Ability to work independently and as part of a team. The candidate must be willing to lend a hand with any urgent task that may arise. A willingness to be involved in every aspect of the trip development process is important. A positive attitude is essential and a key to be successful in the position.

+ Eligibility: You must be eligible to legally work in the United States.


_We are an equal opportunity employer and all qualified applicants will receive consideration for employment without regard to race, color, religion, sex, national origin, gender identity, disability, protected veteran status, or any other characteristic protected by law._ _We will consider for employment qualified applicants with criminal histories consistent with applicable law._


Job ID: R10010222

Location: Chicago,Illinois

Job Posting Company:
The Walt Disney Company and its Affiliated Companies are Equal Employment Opportunity employers and welcome all job seekers including individuals with disabilities and veterans with disabilities. If you have a disability and believe you need a reasonable accommodation in order to search for a job opening or apply for a position, email Candidate.Accommodations@Disney.com with your request. This email address is not for general employment inquiries or correspondence. We will only respond to those requests that are related to the accessibility of the online application system due to a disability.